MindTravel SilentWalk in San Antonio, TX
March 11, 2020 @ 6:00 pm

-

8:00 pm

CDT
MindTravel SilentWalk comes to San Antonio, TX for one night only on Wednesday, March 11th from 6:00pm – 8:00pm
Explore your city in a whole new way and allow yourself to be carried away by a deep feeling of freedom and connection with MindTravel SilentWalk. This music-driven experience is a new way to practice walking meditation while fostering a greater connection to the world around us, to each other and to yourself.
This magical SilentWalk journey is led by MindTravel creator and composer, Murray Hidary as part of the 70-City MindTravel SilentHike Tour Across North America in 2020.
This is a FREE experience and MindTravel accepts donations from attendees onsite and online after the experience. You'll have the opportunity to contribute to The MindTravel Foundation or to purchase MindTravel Music to help support our continued commitment to bringing free and low-cost music experiences to communities across the globe. Find out more about The MindTravel Foundation below.
"…as I met with the MindTravel group and put on headphones to embark on a two-hour tour of the Getty galleries, grounds and gardens while listening to original music and a guided visit — not so much of the paintings but of my inner life — being rocked pretty much sums up what happened." -Martha McCully, The Los Angeles Times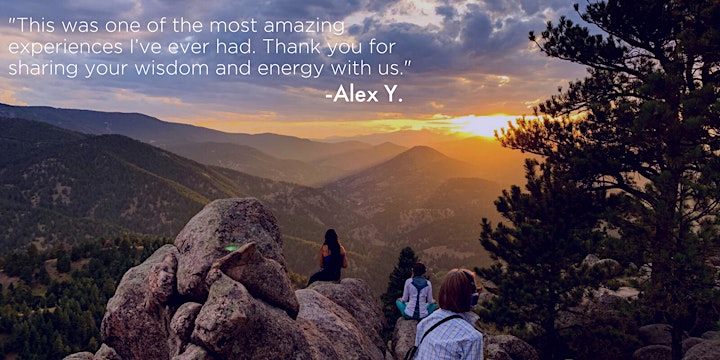 ABOUT THE MINDTRAVEL SILENTHIKE EXPERIENCE
Over the course of the MindTravel SilentWalk experience, you'll join other MindTravelers exploring the world's most beautiful gardens, parks and trails, or beaches while guided by MindTravel music delivered through MindTravel headphones that are provided onsite. The evocative, improvisational piano music ignites freedom and expansiveness that amplifies the healing and inspirational power of being surrounded by beauty.
After a short introduction and intention-setting, the group will venture forth on a guided journey through the stunning and historically rich grounds of the San Antonio Missions National Park for a contemplative and powerful creative journey–all while enveloped in the transcendent sounds of the beautiful, original MindTravel compositions.
MindTravel will provide the wireless headphones.
More About MindTravel
Music is a catalyst for transformation, clarity, connection and purpose. And music is at the core of MindTravel, an immersive music experience created by Murray Hidary. Hidary, a composer, pianist, visual artist, tech pioneer, entrepreneur and physics lover, created MindTravel in 2014 after finding that music helped him heal after the tragic death of his sister. Now, he is on a mission to share music's healing power with others and make it the centerpiece of a multi-sensory meditative journey.
"MindTravel is an experience like no other. Imagine a concert pianist improvising beautiful, peaceful music with imagery in the background that matches the beauty of the music — combined, it is almost meditative or trancelike." – Jason Wachob, Founder of mindbodygreen
Please reach out to moc.levartdnimnull@ofni with any further questions about the event.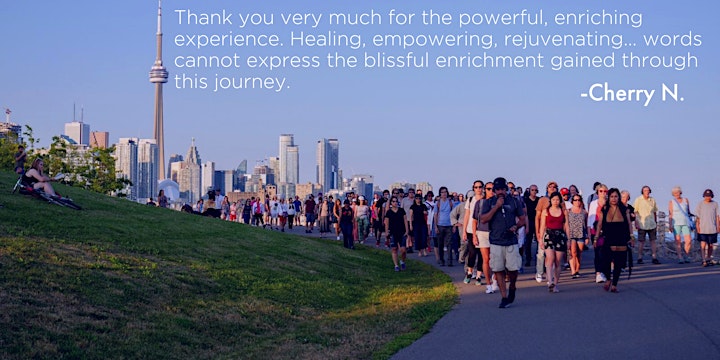 ABOUT THE MINDTRAVEL FOUNDATION
The mission of the MindTravel Foundation is to move people to purpose through music. Founded by composer and musician Murray Hidary, the foundation creates healing and transformative music experiences for underserved and at-risk populations including seniors, youth, homeless, police, and veterans. In 2020, the MindTravel Foundation will focus on experiences specially supporting people dealing with grief and trauma.
FREQUENTLY ASKED QUESTIONS
1. How do I stay informed about the event?
MindTravel will send emails leading up to the event with more information about parking, meeting locations and more. Please ensure you have regular access to the email address you use to register for the event.
2. Are there ID or minimum age requirements for the event?
There are no ID or minimum age requirements to attend a MindTravel SilentWalk. However, we encourage all attendees to be able to complete the roundtrip SilentWalk within the allotted time.
3. I'd like to register for more than one person. How can I do that?
To ensure we have an accurate count of people attending the event, we ask that we have one registration per person. Please ask the other guests in your party to register at this link. If you have guests who are under the age of 18, you may register multiple times with the same email address.
4. What if I can't make the hike?
You may cancel your reservation via your Eventbrite account. You may also email us at moc.levartdnimnull@ofni as well.