Sunset Meditation at the Chicago Skydeck – Willis Tower
February 16, 2020 @ 6:00 pm

-

9:00 pm

CST
Put the ME in meditation. Self-care is going beyond the physical with a meditation focused on calming the mind & giving gratitude.
With sounds by internationally renowned DJ Taz Rashid streaming through Sound Off Headphones ™, Vacation of the Mind® will guide you through an innovative meditation experience meant to combat stress, calm mind chatter and create inner peace. With self-care being the focus of the event, bring a friend or enjoy this treat for yourself.
Give yourself love, self-care and gratitude. We are offering chair massages by The Wellness Executive, hot tea, wine and other amazing sponsors – promoting self-care and love.
The skyline will be the visual backdrop for this sunset meditation experience held at the Willis Tower Skydeck .
Guided Movement Experience with Taz Rashid: Find power, strength, and gratitude through a unique combination of dance and meditation with renowned musical artist DJ Taz Rashid. The session will begin with a grounding meditation followed by invigorating beats. The meditation will focus on the breath, tuning into your inner voice and setting a personal intention. Participants will then be invited to connect to each of the five elements: earth, fire, wind, water, and ether. Each element has qualities that we work with on a daily basis. By connecting with the elements, a sense of peace and oneness can be created through your own movement. Sound Off headphones will be used during this dance meditation experience and will allow you to stay centered in a personal yet immersive musical experience. No dance experience necessary.
Following the guided movement experience will be a relaxing guided meditation as we journey inward to connect within, rejuvenate the mind and body and reinvigorate the soul. Reduce mind chatter and increase self-love through this meditation.
Sunday, February 16th
6-6:30 PM: Check-in, Chair Massages, Mingling
6:30 -7:15 PM: GuidedMovement Experience
7:15 – 8:00 PM: Guided Meditation
8:00-9:00 PM: Mingle After Meditate & Private Ledge Experience
*Check-in for guided meditation begins at 6 pm
*Government issued photo ID must be provided for check-in with the Skydeck
Guided meditation led by Vacation of the Mind® for beginners and experienced meditators.
Bring your own mat or meditation pillow (limited amount available).
Ticket required for entry.
Contact: moc.dnimehtfonoitacav

null

@ofni
Skydeck entrance is located on Franklin Street (east side of the building).
233 S Wacker Drive., Chicago IL 60606
All sales are final, no refunds are given.
# VOMSoundOff #SoundOffChicago#SkydeckSoundOff #SelfCareSunday #SunsetMeditationattheSkydeck
photography by: Maria Mola Photography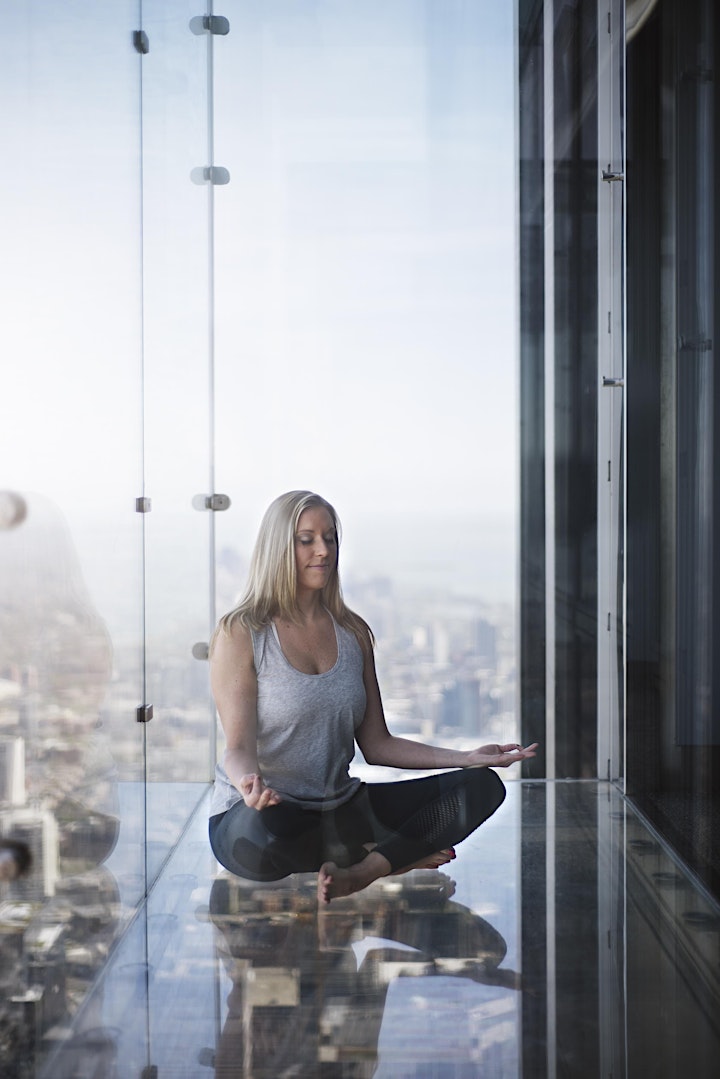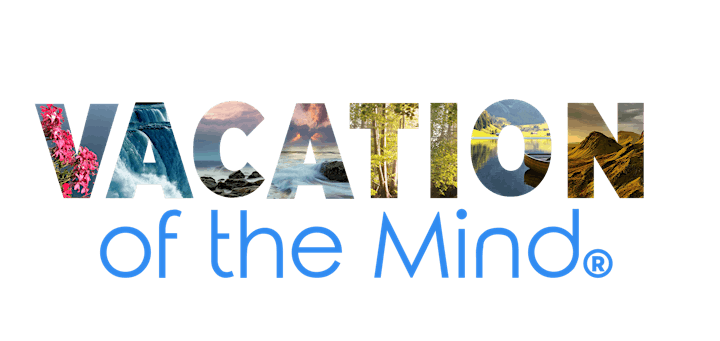 About Vacation of the Mind (VOM):
Vacation of the Mind was founded by Briana Bragg, a meditation specialist. With a mission to touch one million lives or more for positive change, Briana has expanded her reach beyond individual instruction—from guiding group meditations at live events to teaching her meditative techniques to teams, from bringing meditation into the corporate wellness space to teaching others how to teach others. Working with her team of trained, talented, and dedicated instructors, she's exponentially increased her impact and her ability to change lives with the powerful Vacation of the Mind programs.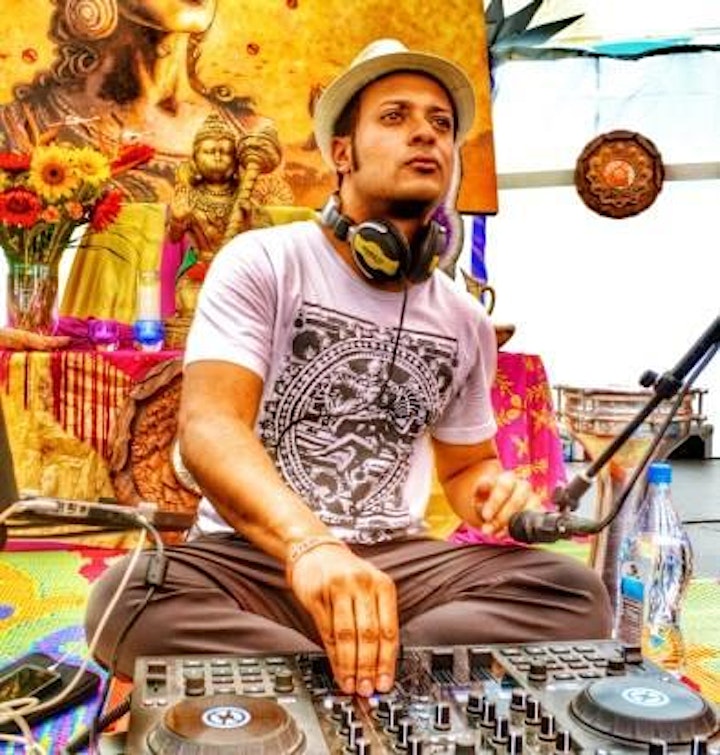 About DJ Taz Rashid:
DJ Taz Rashid brings a high vibrational energy to any room instantly by mixing the beats and rhythms of Love, Ancient New World, House, Devotional, and all the cosmic sounds. His vision is to be a channel to cause the expansion of all those around by tapping into the creative wisdom of the body and allowing them to feel, let go and awaken. With his expertise in producing and playing music for yoga and meditation, Taz's mission is to help others to create inspiring music playlists in their classes through breath beat sequencing and other novel techniques that foster a sound healing classroom experience.
Taz has been producing and part of creating mindful events globally over the last few years and as a musician, he plays guitar, piano, Native American Flute, didgeridoo and hand percussion. He takes these instruments and connects to source energy and what comes through has the ability to move his crowd to connect to their higher selves.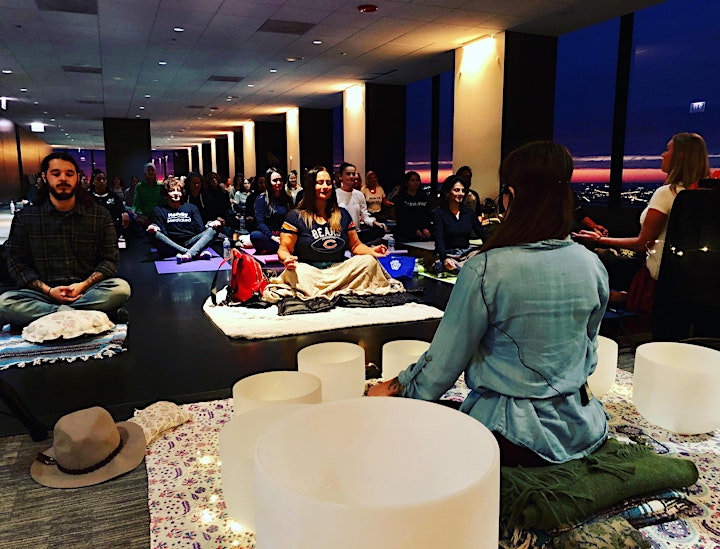 About the Chicago Skydeck – Willis Tower:
Step outside the tallest building in the Western Hemisphere. At 1,353 feet in the air, the Ledge's glass boxes extend out 4.3 feet from the Skydeck. Offering spectacular views spanning up to four states, a one-stop Chicago experience full of interactive exhibits and…The Ledge, a glass balcony extending four feet outside the 103rd floor of Willis Tower!
About Sound Off ™:
Sound Off's audio technology and turnkey event services make it possible to create a wide variety of immersive experiences — multi-DJ silent discos, conferences, guided wellness events and beyond.