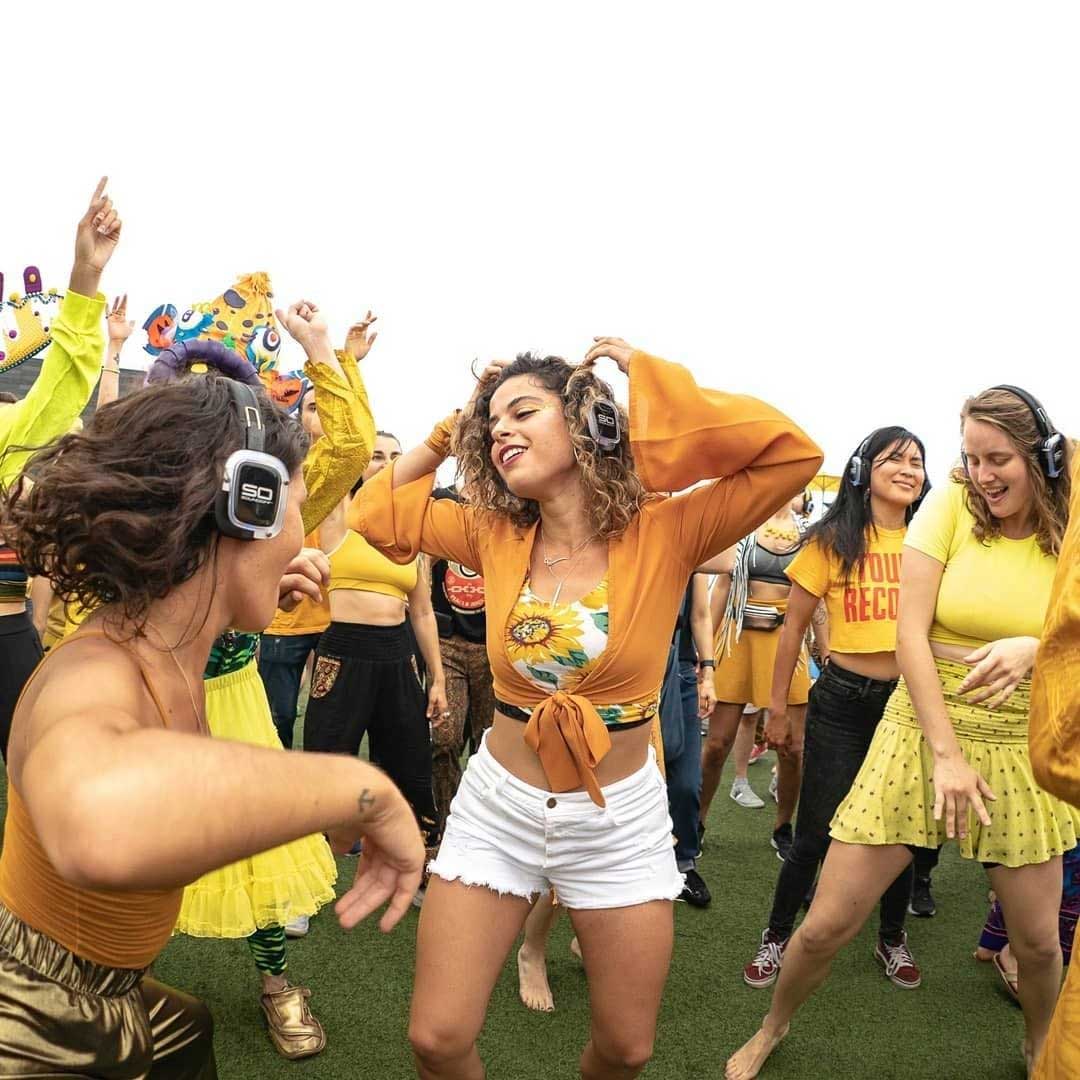 HELLO, SILENT DISCO SUMMER ☀️
This time of year, the sun shines a little brighter, the beach starts calling your name, and you just can't wait to spend your beloved downtime in the great outdoors. Summer 2022 definitely deserves a proper kickoff to gather with your besties and celebrate like never before.
But how do you host an epic start-of-summer bash in a public park, on a rooftop, or in your own backyard with superb audio and no noise complaints? Simple — you step out with Sound Off® silent disco technology!
With our noise-isolating headphones, a summer silent disco party promises your crew the time of their lives, while neighbors remain blissfully unaware of that thumping bass. 
And while your guests adjust the volume as loud as they want on their individual headsets and match their dance moves to up to three channels of tunes, their headphone-glow automatically lights up the party and takes it all to the next level. 
The whole experience is the immersive, collective vibe you want for celebrating the moment with your best crew in your favorite outdoor setting: Picnics turn to all-night parties, lawn games to living-it-up dance marathons, a beach day to a bash they'll never forget.  
So book now and kick off summer under the sun or the stars — our state-of-the-art technology ensures every guest enjoys the same high-quality sound and outrageously good time.