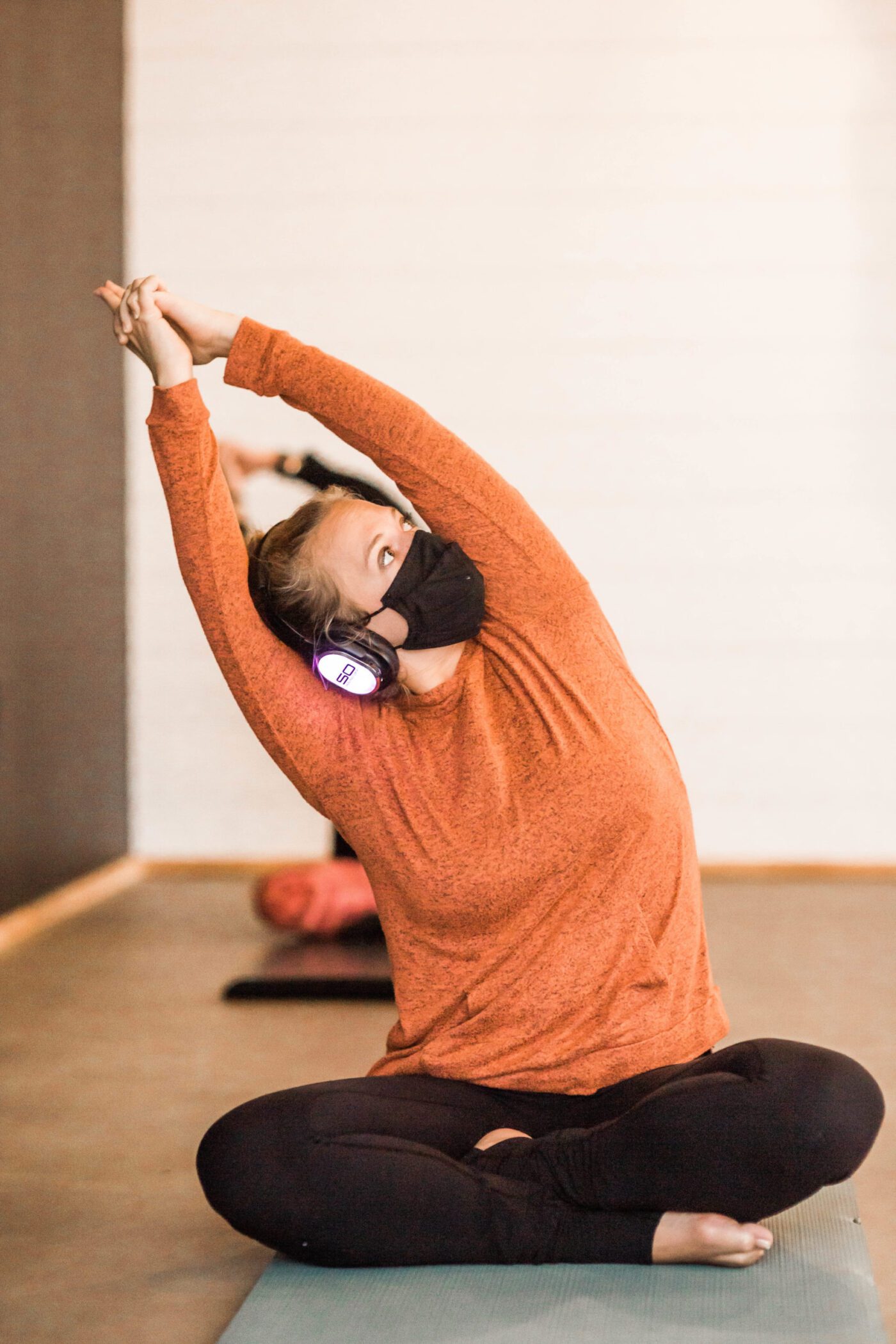 Staying Safe and Socially Distanced with Sound Off™
Current times are unlike anything we've ever lived through before. 
Staying connected, fit, and safe are top of mind every day now, and Sound Off™ is thrilled to provide its silent disco technology as an easy solution to achieve all of these new priorities.
Safe Workouts and Yoga Poses
Countless fitness centers and yoga studios are using Sound Off headphones in their regular classes now. Noise-cancelling technology and far-reaching transmitters make outdoor sessions possible, allowing instructors to save their voices while socially distanced students stay focused and tuned in to the crisp audio.
Engaging Virtual Events
Covid quarantining doesn't have to be so bad — Sound Off can facilitate the flawless streaming of fitness classes, dueling piano shows, and dance parties! Our tech experts, DJs, and virtual experience producers ensure events go off without a hitch, while you enjoy connecting with others safely from the comfort of home.
Socially Distant Movies and Theatre
Sound Off works with cinemas and theaters to host outside shows in the safest way. No matter how socially distanced the crowd is, high-fidelity Sound Off headphones allow each audience member to stay riveted and hear every line of dialogue. Everyone enjoys an immersive, shared experience while staying safe at the same time (and completely silent to any neighbors).
These are just a few of the scenarios where Sound Off can keep us all safely connected during Covid! 
Want to host a worry-free event, class, or celebration and provide enhanced experiences with the highest quality audio? Connect with us today to find out more.