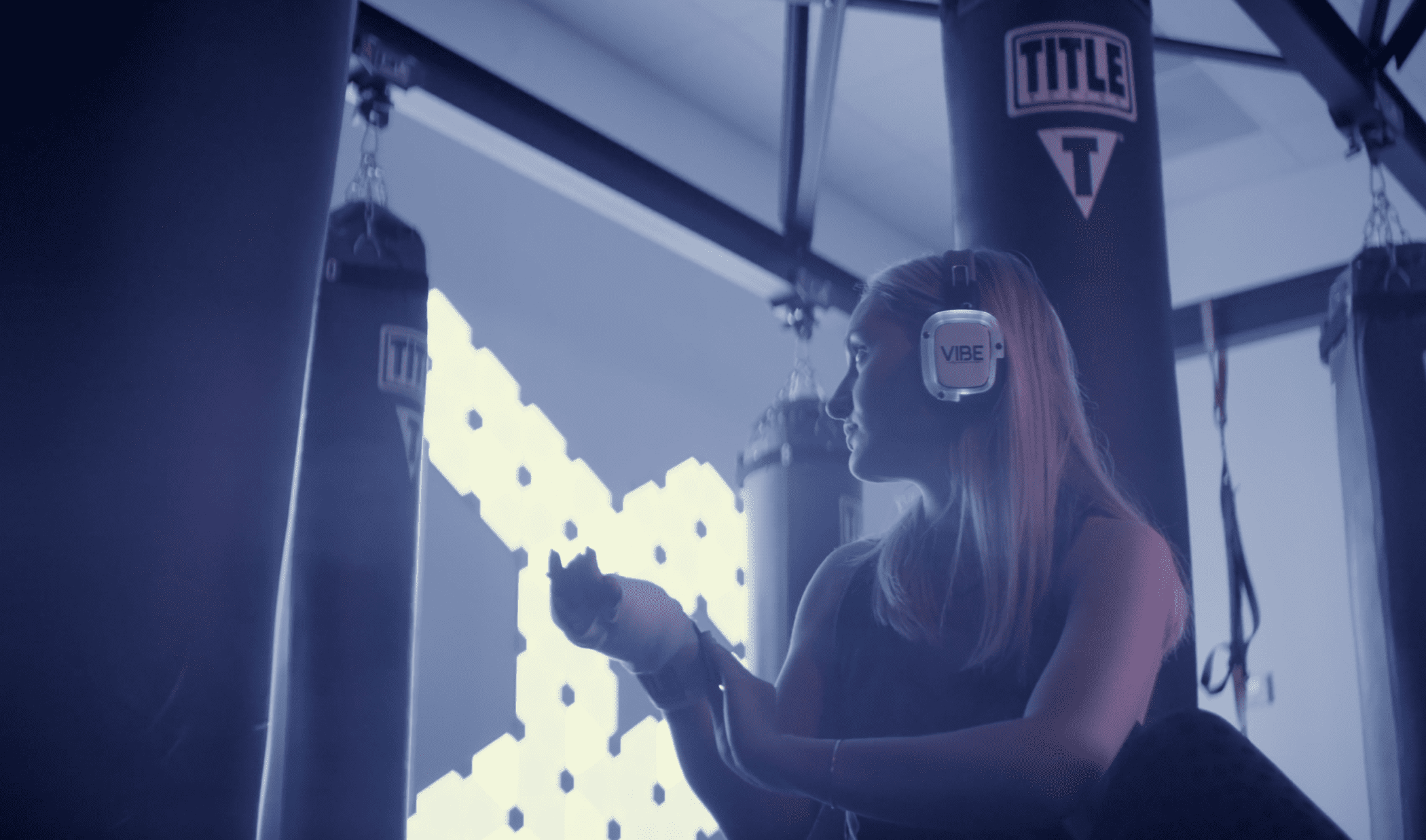 Sound Off™ Stories: VIBE Boxing Fitness Redefines the Workout
Want to party while getting in shape? 
VIBE Boxing Fitness infuses nightclub energy into their classes with the help of Sound Off™ headphones. Combining our state-of-the-art silent disco technology with custom music mixed by their resident DJ — as well as an amped-up light show — Iowa City-based VIBE Boxing Fitness brings serious fun to their community. Plus, their members enjoy the personal experience, individual volume control, and increased motivation and focus that our headphones provide.
Tierney Wombacher, Co-Owner/Personal Trainer, says, "Sound Off has actually given us a chance to breathe new life into our business. We couldn't have loud music in our facility, so we brought Sound Off headphones to our landlords, and they loved the silent disco solution."
Wombacher and Co-Owner/Personal Trainer Ib Funmilayo especially love how easy it is to jump right into class. "When our members come in, they simply grab the Sound Off headphones, put them on, adjust the volume, and class gets going," Funmilayo says.
We're happy to provide high-fidelity audio to VIBE Boxing Fitness, as they inspire their members to become their best selves…and have an epic good time while they're at it.