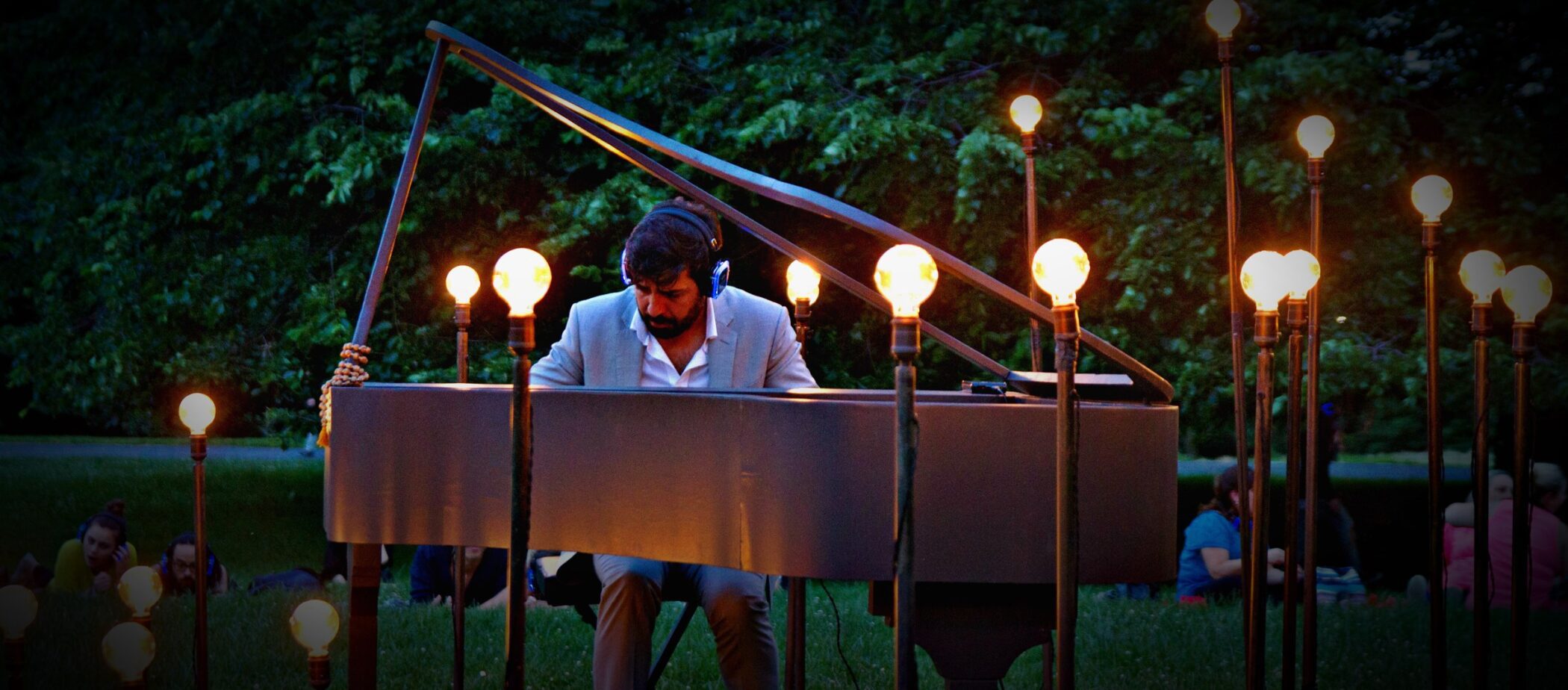 Sound Off™ x MindTravel: The Ultimate Sonic Journey
With Our Mind On His Music and His Music On Our Mind
MindTravel is an ingenious medley of music, visual art, theoretical physics, and wisdom traditions. This calming fusion is the brainchild of piano prodigy Murray Hidary. A student of Zen Buddhism, his compositions are designed to improve mental clarity, increase our capacities to relax, and peel back layers of the unseen Self like a tear-jerking onion. Murray's lifework is to facilitate space and permission for others to feel and connect while moving to greater purposes in their lives through music.
The Man Behind The Movement
Murray Hidary is a trailblazer. After graduating from NYU with a degree in Music and Composition, Mr. Hidary went on to break the internet back in '98 with EarthWeb's cutting edge IPO. From climbing Mont Blanc and scuba-diving in the Great Barrier Reef to paragliding in Mexico and acing several marathons, Murray has proved himself fearless in the face of any challenge – including water, rock, and wind. Murray is also a literary publisher and member of New York University Dean's Advisory Council.
All Around The World
Sound Off and MindTravel have collaborated for piano concerts in Central Park, San Diego's Ventura Cove, and for rooftop yoga at sunrise. MindTravel has soothed minds and ears all across North America, Europe, and Asia. Hidary's real-time, improvisational arrangements encourage new pathways to creativity, focus, reflection, and connection, especially while enjoying nature. "His work is exactly what I needed and I didn't even know it", says entertainment industry extraordinaire Quincy Jones. Enough said. If the executive producer of Thriller says you're good, you're good!
Shhh!
You don't have to be a symphonic wizard to lead others down the path of harmony, clarity, and rhythm. Walk to the beat of your own drum and customize your own sonic journey today.
SaveSave