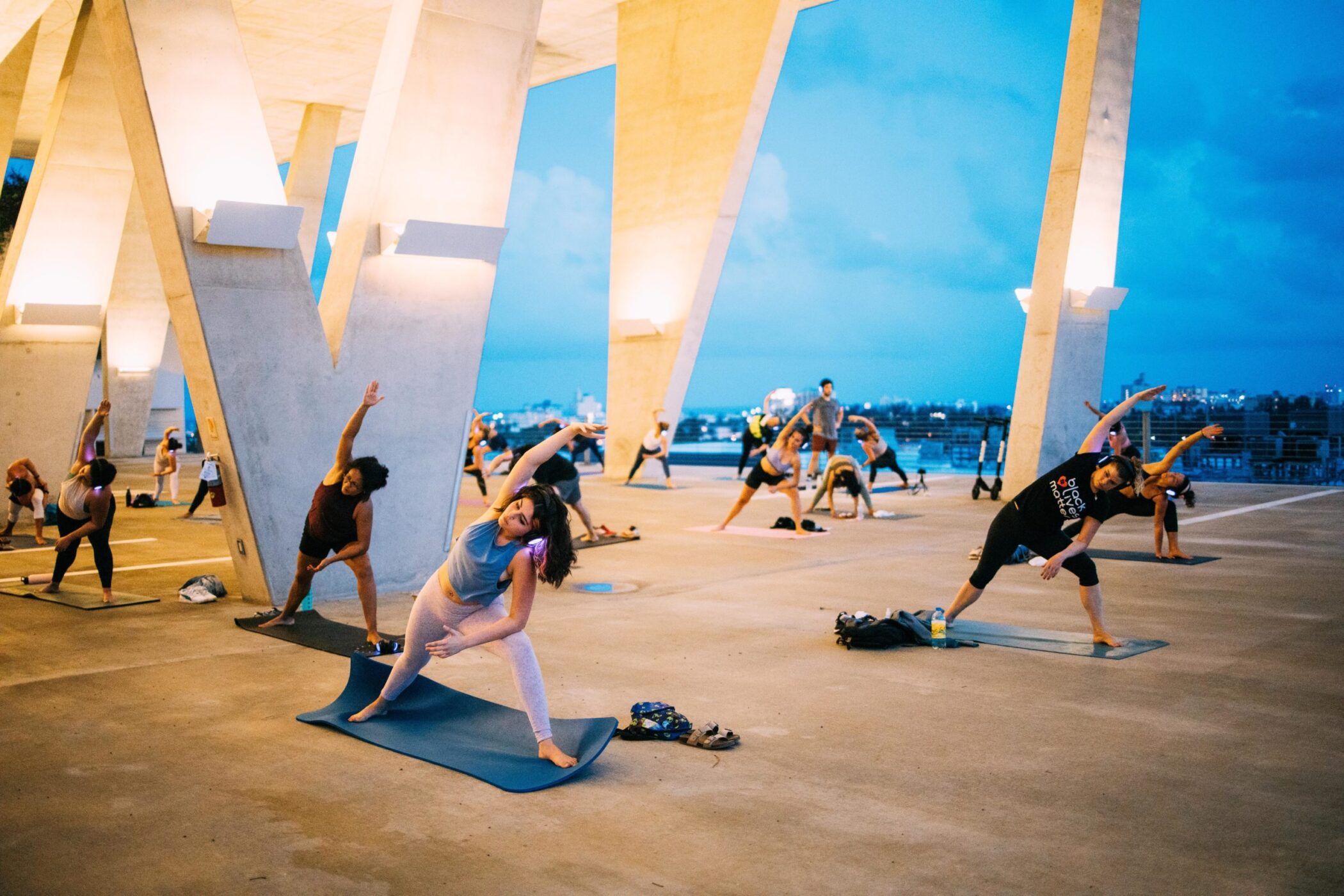 A New Spin on 2020 Silent Disco
Like everyone else, we've spent the last few months with our noses to the grindstone, reimagining life in this new world of COVID-19. We've got a history of being on the edge of change, and lately we've been bringing our creative innovation to bear for our clients and partners in fitness.
Silent Disco…Make It Fitness
With gyms and studios keeping doors shut, or complying with strict regulations for indoor spaces, our headphones are showing up in places like outdoor spin classes, yoga sessions, and strength training. Distanced bikes are enabling studios such as BYKlyn Cycle, B/Spoke, and Jibe Cycling to keep up spin class sizes safely, mobile yoga studios like Golden Oak and Outdoor Yoga SF are getting their flows on outside, and instructors can still offer clear guidance over their usual playlists. And for those whose workout speed runs more toward Zumba on the beach, we're there, too.
Our fitness studio partners have enough to figure out—moving an entire studio outside is no small feat—so we're happy to make sure that quality sound is the last thing they have to think about. No need to worry about bothering the neighbors, either, when our noise-isolating headphones have range up to 500 yards.
Still Bringin' the Music
Of course, we're not losing sight of our first love, the thing that drew us to silent disco in the first place. Music is the driving force of Sound Off™, and bringing people together with music will always be important to us. We've been hosting online dueling piano events since May, as well as virtual dance parties.
As the world keeps changing, we're adapting right along with it. You can find our headphones at a new weekly yoga series with Warrior Flow, on the rooftop of Pier 17 with Seaport Fit, and chilling on Belmar Beach with Metta Yoga.
Sign up for our newsletter or follow us on Instagram to see what we reimagine next.