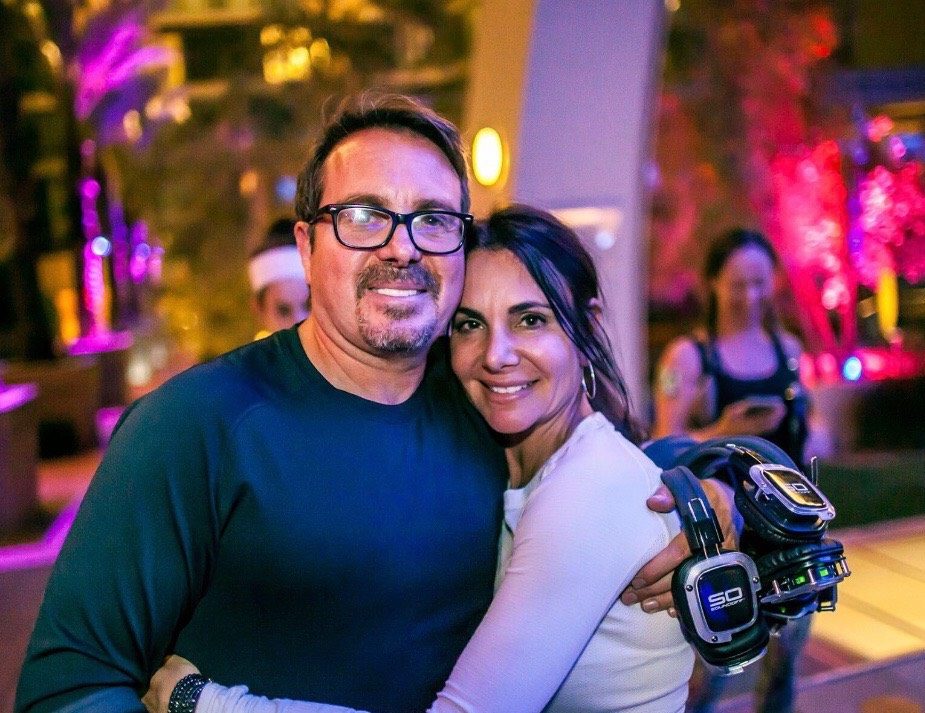 In Fitness and In Health
Meditative Vibes™ is a San Diego fitness and wellness community that empowers its members with outdoor classes, bootcamps, dance lessons and fundraisers using Sound Off headphones. The wireless technology is designed to help participants eliminate distractions and stay motivated with an instructor's guidance and a fortifying soundscape. Founded last summer by Joe and Marni Costa, Meditative Vibes is this married couples vow of commitment to helping others stay centered and fit. Their mission is to help the community tune in with self, get healthy, clear barriers, think positively and express gratitude.
The Vibes Don't Lie
Meditative Vibes was conceived when the couple noticed that people were so inundated with work that they simply neglected themselves. "We have friends and family doing well with their careers but are out of shape," says Joe. Instead of turning a blind eye to this growing epidemic, Joe and his lovely wife cooked up a fun, all-levels-welcomed solution. Meditative Vibes offers an assortment of open-air classes ranging from spin and hip-hop to HIIT and yoga. "We bring people together and allow them to disconnect so they can reconnect productively" says Marni. "Our classes mix things up with different modalities and scenery like an ocean view deck as the sun sets. The energy at our events is off the charts".
#FitnessAmplified TM
Meditative Vibes' unique fusion of fitness and technology has been well received in its home state of California. They call it #FitnessAmplified. After only 12 months of business, Joe and Marni have expanded their movement from San Diego to Los Angeles, Santa Monica, and Scottsdale. They collaborate with like minded brands such as TruFusion, Lululemon, Spiritual Gangster, Orange Theory, Corepower, BodyFly fitness and many more to take fitness and fun to the next level.
If you would like to treat your body with a technologically enhanced meditation or workout experience with Meditative Vibes, click here!