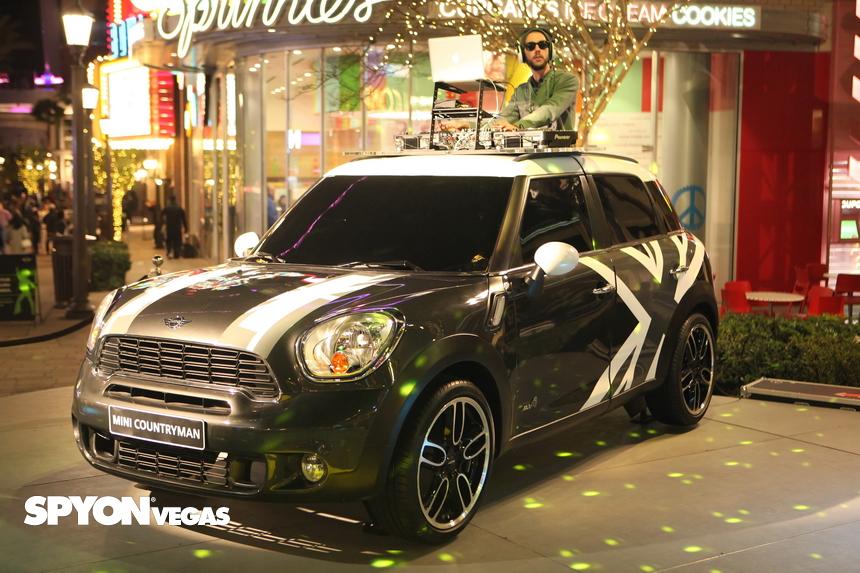 MINI Called on Sound Off to Boost #MINIMotorDisco Event at CES in Las Vegas
We are always preaching that wireless headphone technology is about a lot more than silent discos. If you're an experiential marketer looking to create an immersive moment that leaves an indelible impression associated with your brand, experiences like Sound Off lock it right in, maximizing that most direct connection to human emotions—music.
MINI teamed up with Spotify at the Consumer Electronics Show in Las Vegas last month to throw a #minimotordisco—attendees could throw on a pair of headphones with music channels curated by Spotify and drive the newest models around a mini test track that was lit up like a Christmas tree with LED lights.
"Teaming up with Sound Off was such a success for our #MINIMotorDisco event at the LINQ! The center stage of the promenade looked amazing—a custom MINI Cooper Countryman DJ booth and our choreographed, silent disco flash mob dances piqued curiosity and drew in the crowds. Sound Off's DJ, Freddy B, was amazing at keeping the crowds engaged no matter what type of audience we had, from kids & teens to adults—everyone found something they could groove to."
Campos Creative Works
To which we can only say: Bravo. This is the kind of thing smart marketers will be doing more of as they leverage wireless music in a bid to capture hearts and minds—whether it's at trade shows, corporate parties, or anywhere within reach of the wireless transmitter. It's about more than music; it's about undivided attention—a precious and elusive state in the 21st Century.