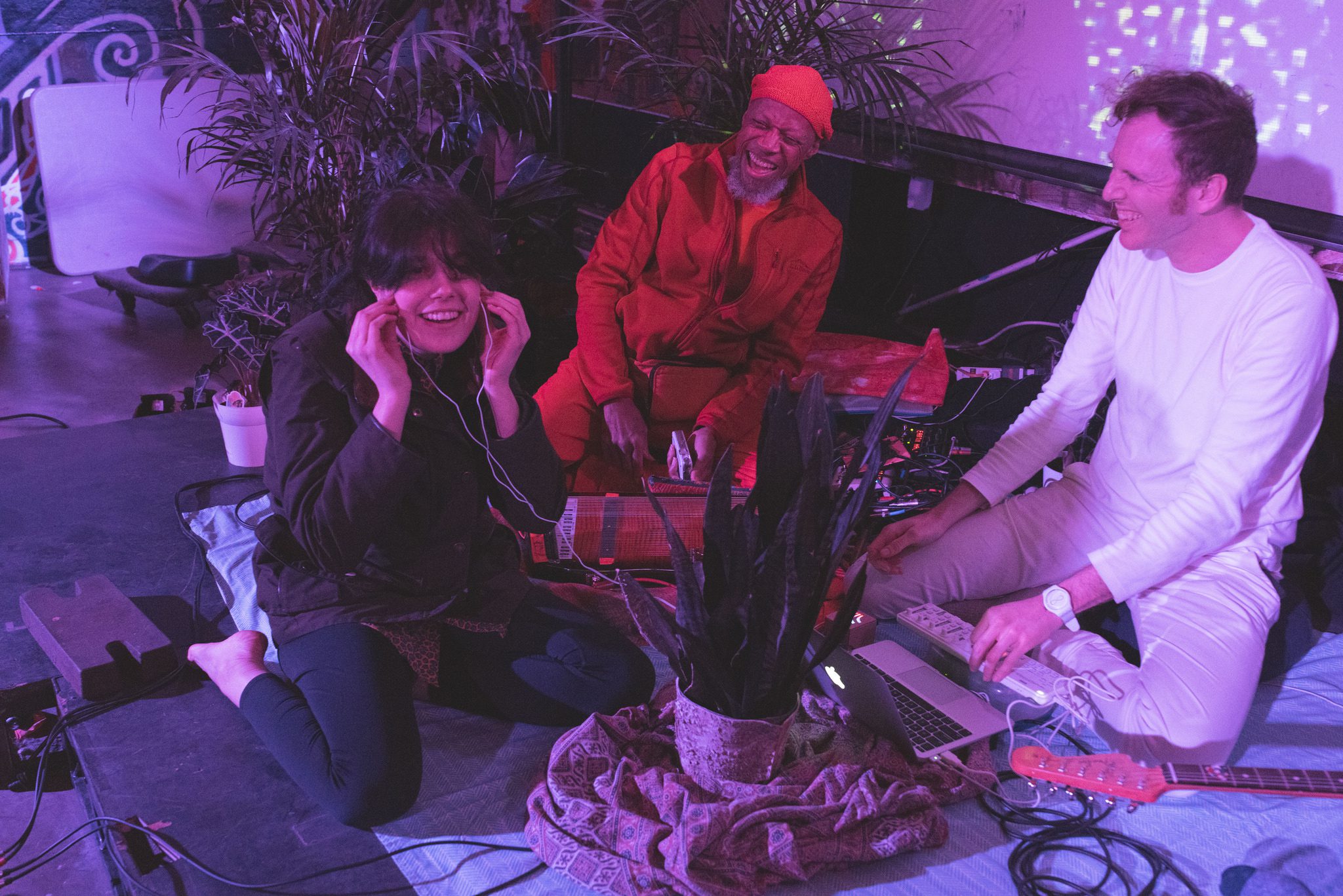 Plant Based Music: MIDI Sprout and Data Garden
Plant Check One Two, One Two…
Do you know what grass sounds like at sunset? Have you tuned in to the rhythms of a cannabis plant? Most people water their plants. Others even talk to them. Joe Patitucci, however, measures subtle changes in their structures using MIDI Sprout and translates their biorhythms into music. You read that right. Remember that old song about wild things? Well, Joe Patitucci makes their heart sing.
Joe grew up running back and forth from the woods of Westchester to the hustle and bustle of New York City's East Village in the 80's. Nature has always fascinated him. His record label, Data Garden, platformed ambient music expressing action in nature. The label launched in 2011 with outdoor festivals featuring various installations in garden spaces. Their mission was to connect people to the world through technology and music. Albums featured downloadable codes printed on plantable seed paper. People could buy the album, download it using the code inside spelled out by seeds and then plant the album! Since then, Data Garden has been invited to the Museum of Art in New York City and Philadelphia to spread the gospel of plant-based listening. Data Garden has become a worldwide art project building community and connection to living plants through art.
MIDI Sprout, MEGA Sounds
Plant-based listening gives "going green" a whole new meaning. From the jungles of South America to the forests of Asia – Joe Patitucci has tapped into the songs of nature. Now, you can too with his device called MIDI Sprout. MIDI Sprout is a personal biodata sonification device that allows people to make their own plant music. Using conductivity on the surface of plants, MIDI Sprout controls audio and video synthesizers in real time. When applied to a plant or any other living thing, the device can even pick up on energy shifts that occur when another being enters the vicinity. Joe has noticed that energy healers, reiki masters, botanists, and florists have a particular impact. When he's not prepping installations or engineering new audio, Joe also leads Plant Yoga.  Plant Yoga is traditional yoga and meditation enhanced with plant music –  to help himself and others connect even deeper with nature.
Seeing Is Believing
So you think you can sing? These plants might have you beat. Check out this playlist from MIDI Sprout's YouTube channel.
Joe is currently working on an app that conducts plant music straight from your phone. In the meantime, click here to catch the pre-sale for your own personal MIDI Sprout. You can also tune into live music generated from plants 24/7 on Plants.FM.