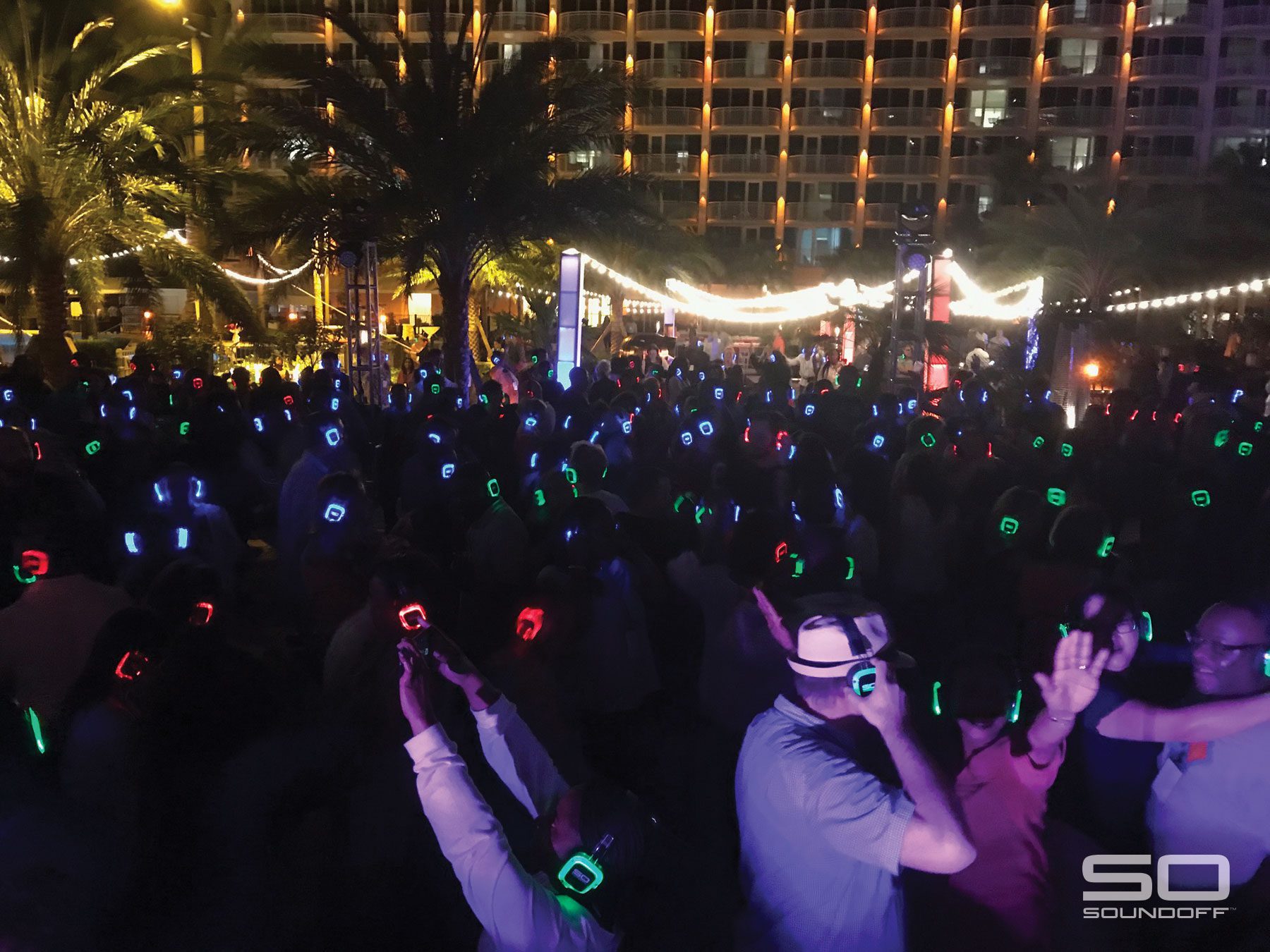 Sound Off™ Experience Silences 11th Annual National SAM's Conference
SAM's Connect
Sound Off™ Experience showed off the use of its corporate AV functionality at the 11th Annual National SAM's Conference on Marco Island, Florida. The yearly retreat, sponsored by the National SAM Innovation Project, is a gathering of high school principals and district leaders. SAM is an acronym for School Administration Manager. Hundreds of attendees enjoyed a weekend of workshops and keynote speeches highlighting education, business, and psychology. The seminar was designed to improve their administrative time management and overall effectiveness at their schools.
We bring the cool to corporate
This year's workshops included hot topics like leadership, deep listening, and building effective teams. Life coach and motivational speaker Valorie Burton spoke on getting unstuck and being unstoppable. Best-selling author and FBI advisor, Amy Herman discussed the art of perception. Clinical psychologist and Ted Talker Catherine Steiner-Adair urged the crowd to avoid The Big Disconnect by protecting childhood and family relationships from the Digital Age. Listeners were able to enjoy each speaker using Sound Off headphones. Our three-channel technology spurred some friendly competition as the speeches were held simultaneously.
At the end of the conference, educators were surprised with an impromptu silent disco featuring hip-hop, Latin pop, and throwback hits.
Shhh! We up the ante at any corporate event. Make your next presentation, conference, or trade show unforgettable with Sound Off Experience. Book your experience today!