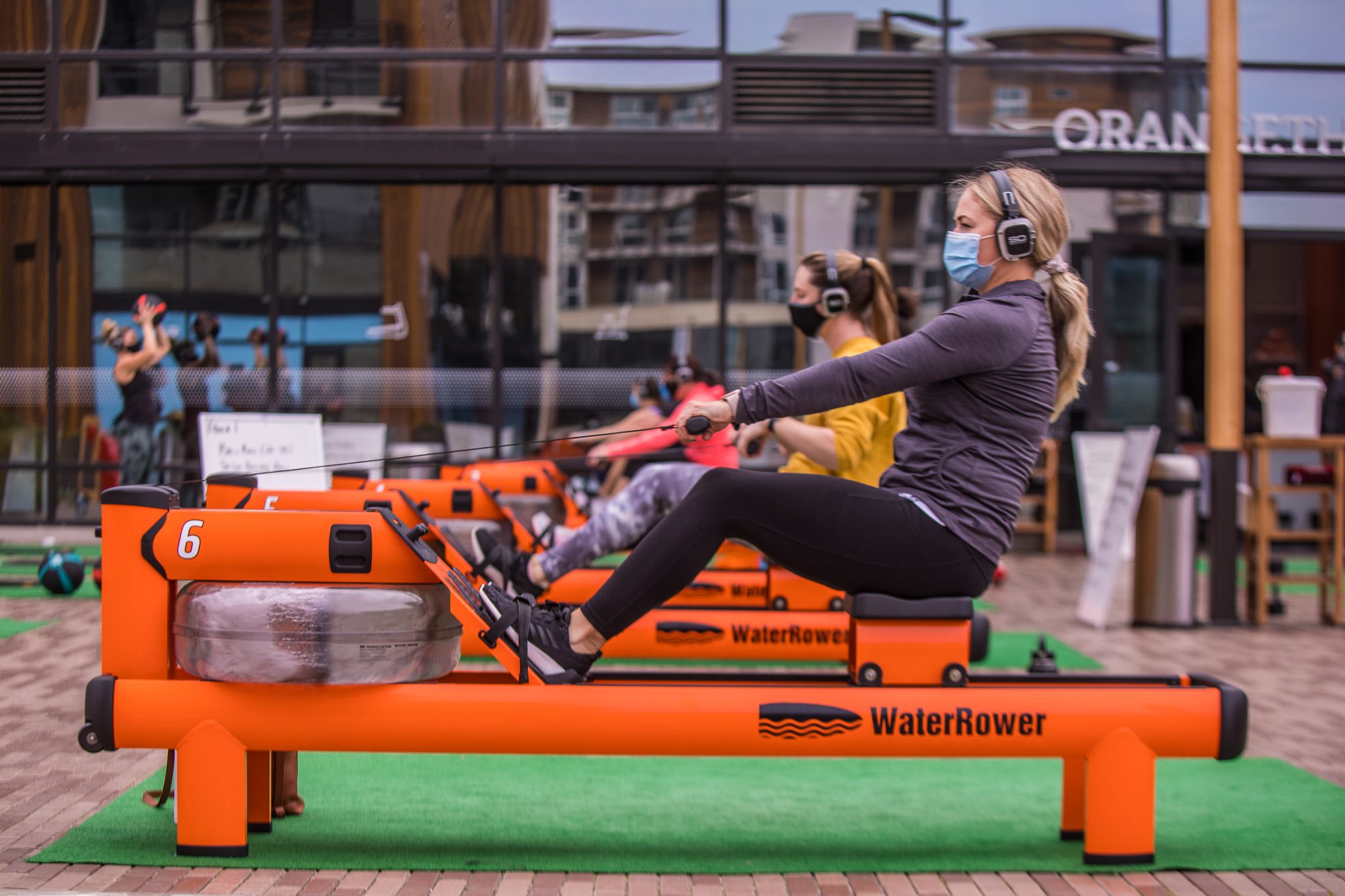 Sound Off™ Stories: An Immersive, Full-Body Workout with Orangetheory Fitness
How can Sound Off™ headphones help you get the most out of your workout? Just look at the outdoor interval training classes at Orangetheory Fitness in Marina Del Rey, California. When head coach Amanda Chasen and manager Alex Erdman started using Sound Off headsets for classes during the pandemic, they found the silent disco experience to be a success in more ways than one.
 According to Erdman, using noise-isolating headphones in training sessions is so much better than when the fitness center had music playing outside during class. "Now it feels more personal, and the music is completely surrounding and immersive," explains Erdman. She finds that Sound Off headphones make it easier for participants to focus on their workout and their coach's voice — which ultimately leads to them getting more out of their training.
Silent disco technology has certainly eliminated the issue of the noisy, high-traffic road by the studio. Chasen says, "Whenever the trash truck came by or anything else was really loud on the road, we'd have to pause and it would be a distraction for the entire group. Now the headsets tune all of that out, and we avoid interruptions completely." Plus, only those who are actively a part of the studio's outdoor space can hear the music and the coach's directions, which the surrounding neighborhood appreciates.
 We say keep going all out, Orangetheory members! We're psyched to be a part of your safe, high-impact workout. 🏋🏽‍♂️