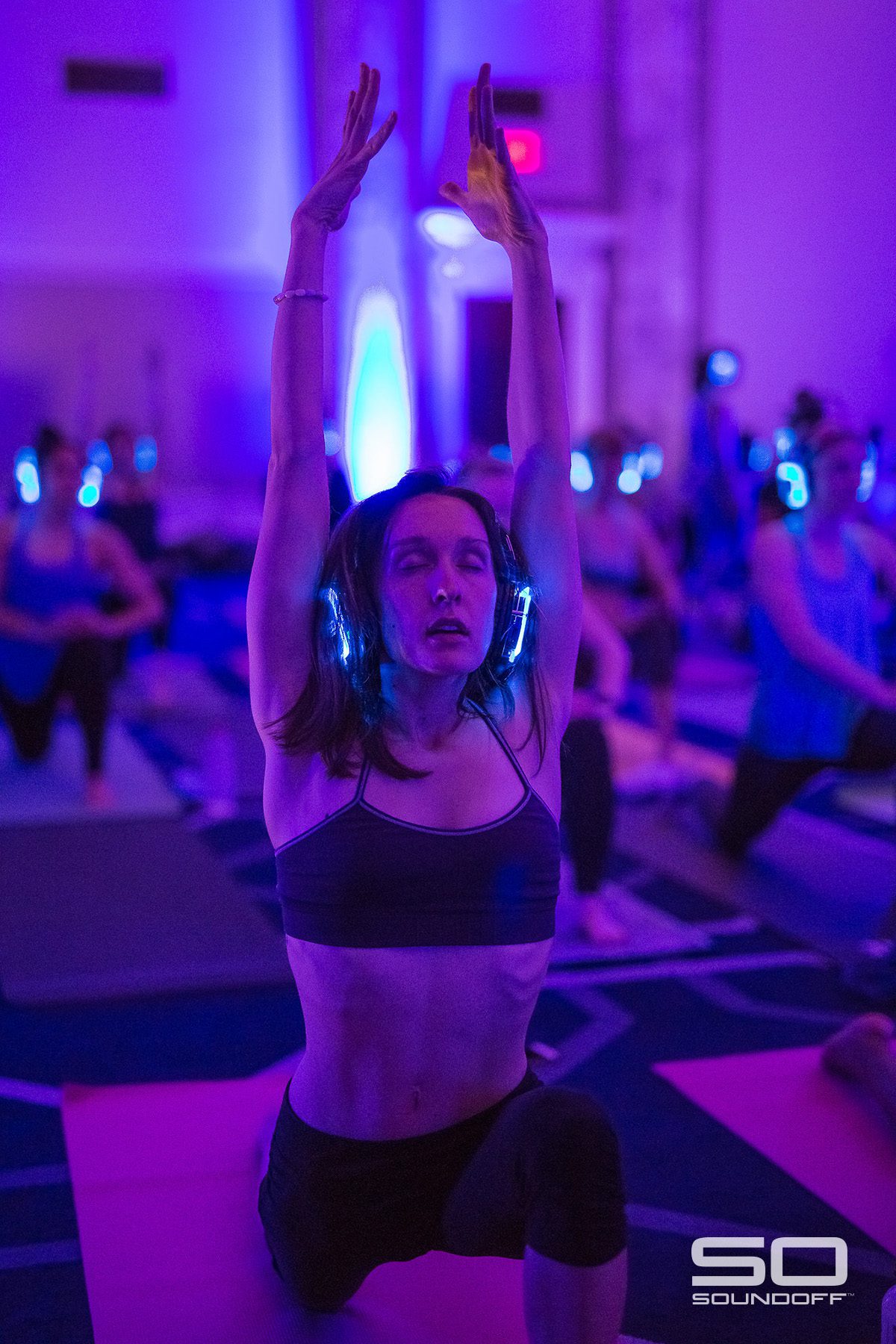 A Moment Of Clarity: Silent Yoga vs. Sound Off™ Silent Yoga
Sound and Silence
Wireless headphone technology has turbocharged longtime favorites into "silent", world-class sound experiences. That silent wave has crashed on the shores of yoga. Silent yoga is done in silence to help the yogi concentrate, master the moves and meet their goals. Sound Off™ Silent Yoga has revolutionized this ancient practice with a breath of tech air.  Sound Off Silent Yoga strategically blocks sound using Sound Off headphones.
Sound Off Silent Yoga is a subset of Sound Off Yoga – yoga enhanced with Sound Off headphones. While seemingly alike, Silent Yoga and Sound Off Silent Yoga are not the same animals. Like a wolf and a husky, it's easy to mistake the two but it's probably better if you didn't. This blog is here to set the record straight.
The Pursuit of Peacefulness
Silent yoga is the quiet, meditative process that most of us are at least vaguely familiar with. The practice concentrates on breath, posture, and oneness with self. This powerful flow of meditation in motion is done in silence. There's no guidance, no soundscape and certainly no headphones…just the centuries-old practice and the practitioner. Sound Off Silent Yoga is that same pure experience except with a wireless cherry on top. We take the pursuit of peace very seriously. Sound Off Silent Yoga barricades auditory diversions. Our noise-isolating headsets cocoon the yogi on their wellness journey by actively canceling all ambient noise that may disrupt the process. Be it a small sneeze or an ear-splitting siren, Sound Off headphones guard against every distraction so that you can perfect your practice.
Got it? Good!
Better yet, take a class in a city near you!
SaveSaveSaveSave