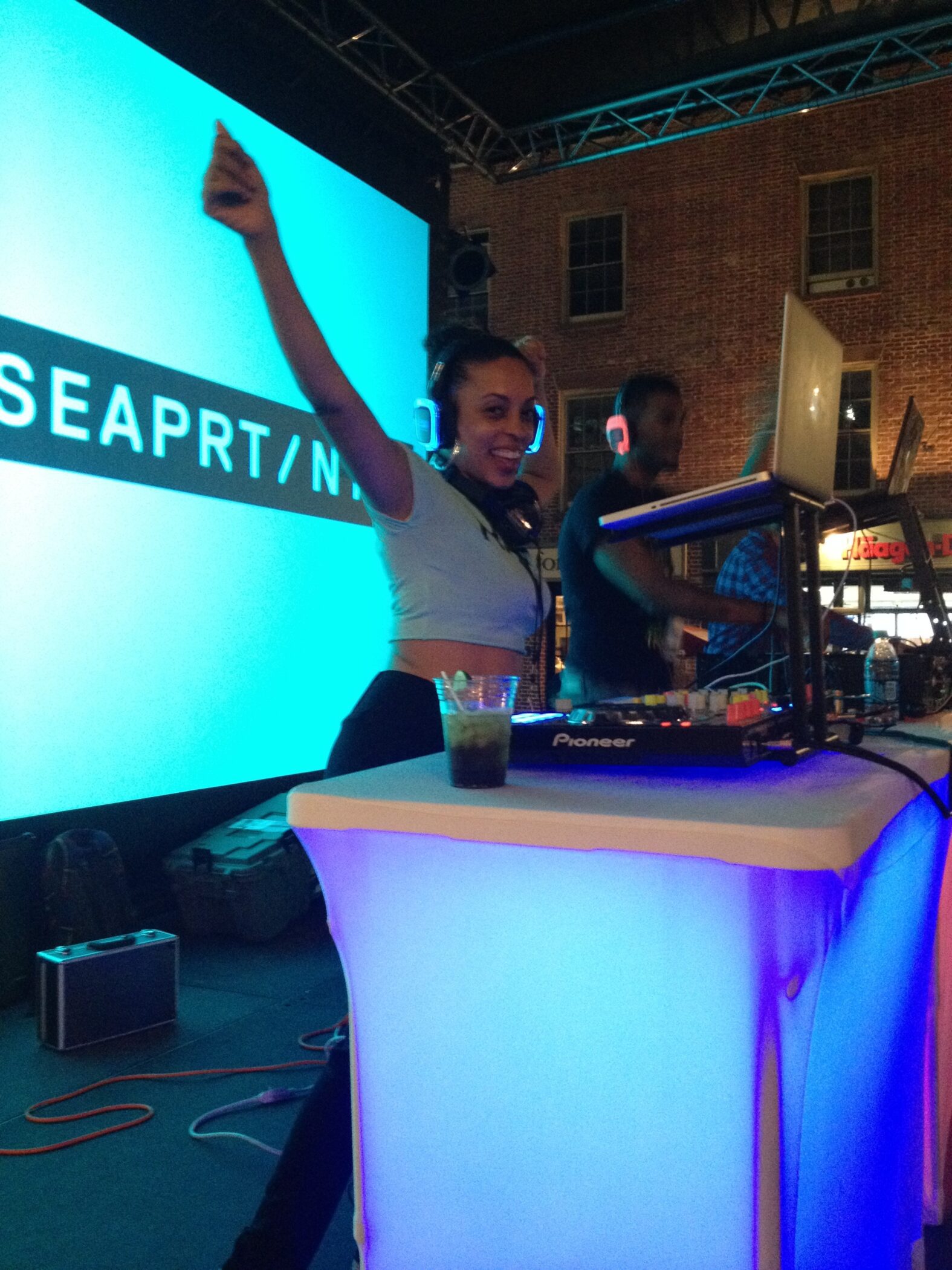 DJ Kharisma Helps Take Sound Off Silent Discos to Next Level
DJ Kharisma, aka Kim Scolaro, was fascinated by her brother's vinyl-to-vinyl mixing setup as a small girl; he'd let her experiment with his turntables at home. In 2009 she bought her own setup and would do house parties for friends in Westchester. The word got around and Kharisma got invited for club and lounge sets as well as private events.
About a year ago, she found a Sound Off notice online calling for silent disco DJs and was chosen to spin her first Sound Off event at Keg No. 229 in NYC.
"I'd seen silent discos before and it just looked like a bunch of people with headphones dancing around," said Kharisma. "But once I did an event and could hear what people were singing along to, it became a lot more interesting. Ironically, people connect more with the headphones. You're in your own world but with others. You see someone singing the words, realize they're on the same channel as you, and you have an instant connection. That doesn't happen at regular events."
Over the course of 2014 Kharisma became a staple at Sound Off silent discos, including last summer's wildly popular #SilentSeaport events at Manhattan's South Street Seaport.
"There were so many people," said Kharisma. "Up to that point, we had just been at small venues. But then here we were at the Seaport. I remember playing 'Shout' and leading the crowd. I usually don't speak into the mic, but everyone was jumping off, really feeling it and following everything I was saying. They were going crazy, in the moment and not thinking about it. It was a next-level experience I'll never forget."
"Its been amazing to see Kharisma develop as a Sound Off DJ over the last year," added Castel Valere-Couturier, Sound Off's founder and CEO. "She truly brings a special flavor to each event and understands how to engage any crowd. I'm grateful to have her as a core member of our team."
Check out our upcoming events to find DJ Kharisma, and be sure to check her out on SoundCloud, Instagram, and Twitter.