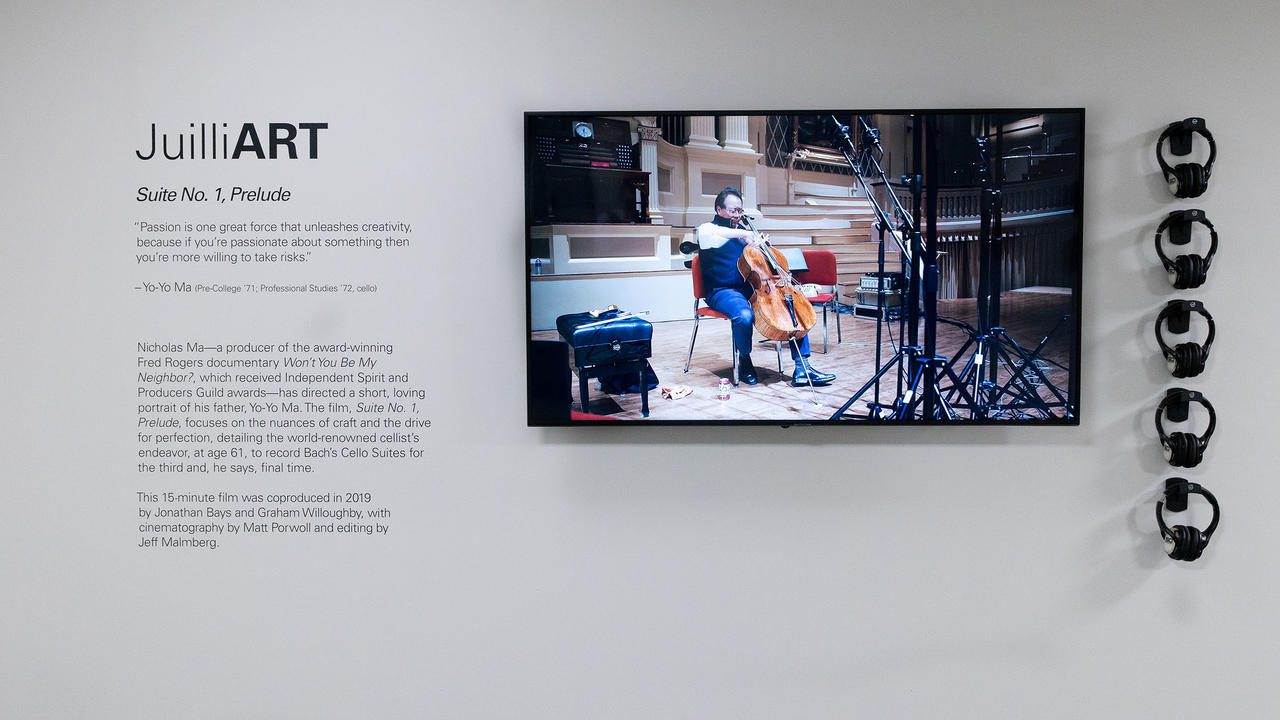 JuilliART: A Silent-Disco Film Installation
Since March 2020, the film Suite No. 1, Prelude, directed by Nicholas Ma, has been on display at The Juilliard School in New York City, where attendees can listen to the fifteen-minute movie — as well as audio recordings of J.S. Bach's cello suites — with Sound Off™ headphones. 
Nicholas Ma created this cinematic tribute to his father Yo-Yo Ma, depicting the world-renowned cellist's efforts to record Bach's cello suites for the third and final time.
The installation is a component of the JuilliART initiative which provides art displays in common spaces throughout the Juilliard campus in celebration of the school's creative spirit. 
Because of Sound Off silent disco technology, passers-by can stop and dive into the intimate experience of the film and Yo-Yo Ma's recordings, enjoying them in crisp, high-quality audio without any distractions or disturbing anyone else nearby. 
We're proud to further our mission of connecting people through sound in this inspiring and immersive experience at one of the world's leading schools of music, drama, and dance.