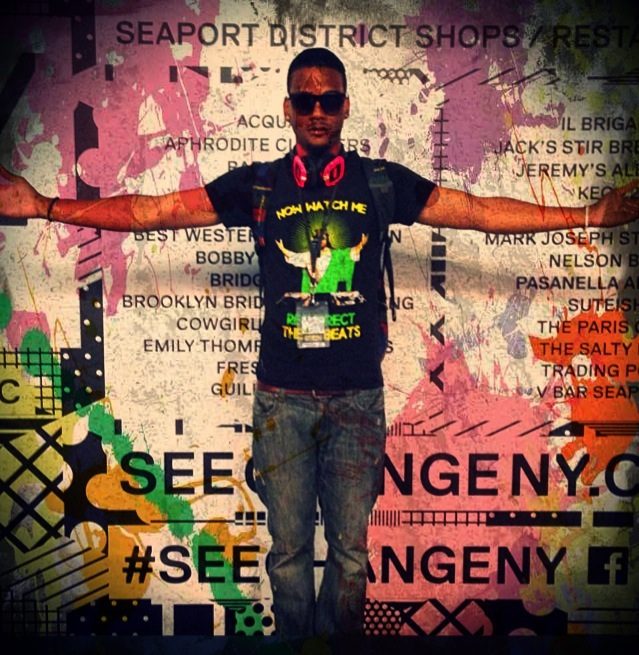 DJ Panic Anchors Silent Discos and Yoga Sessions Alike in NYC
Everybody in Dontae Nicolas' (aka DJ Panic) family plays music, so his being a DJ is right in line with the family interest. But nobody in the Nicolas clan has done quite what he has in becoming an anchor for Sound Off's burgeoning NYC events.
As a kid, he liked mixing up songs even before he knew DJing existed — creating playlists and mingling songs led to formally picking up the trade, which he had been doing for six years by the time he joined the Sound Off stable.
Dontae connected with Sound Off founder Castel Valere-Couturier in 2014 and cut his teeth at silent discos during his eventual residency at Keg. No. 229.
"My first time out was fun," recalls Dontae. "Castel liked what I was doing, then people actually started coming out to see me as we did the Keg 1-2 times a month."
Dontae is an all-in member of the Sound Off DJ team: animated, competitive and a steadfast promoter of Sound Off events in the city. He was one of the DJs behind the decks the when Sound Off teamed up with South Street Seaport for the massively popular #SilentSeaport silent disco series last summer.
"It really challenges you as a DJ, not just playing music, but trying to get people to your channel," said Dontae. "I like to play hip hop, mashups and electro for the first few minutes to see what people gravitate to, then focus on what will keep them on my channel. I love moving to the music, talking into the mic and drawing a crowd. I have no problem battling to get my channel's color showing up in the crowd."
Dontae also helped conduct the vibe for Sound Off's most recent success: Sound Off Yoga at the Seaport's SUGARCUBE venue, which sold out a series of Sundays this winter and spring. It was about as far from the #SilentSeaport party vibe as you could get. Dontae shared a channel with an instructor, providing a backdrop of crashing waves and an ambient mix for Sound Off's vinyasa flow yoga sessions.
"Every day I play and every task I get, I go all out," added Dontae. "If I play a great set, it can help the whole thing grow."
"It was amazing to see how quickly Dontae took to the format and jumped in with both feet," adds Castel. "His enthusiasm and professionalism is helping us build a bigger platform in NYC."
Make sure to look for DJ Panic at an upcoming event, and check him out on SoundCloud, Instagram and Twitter.