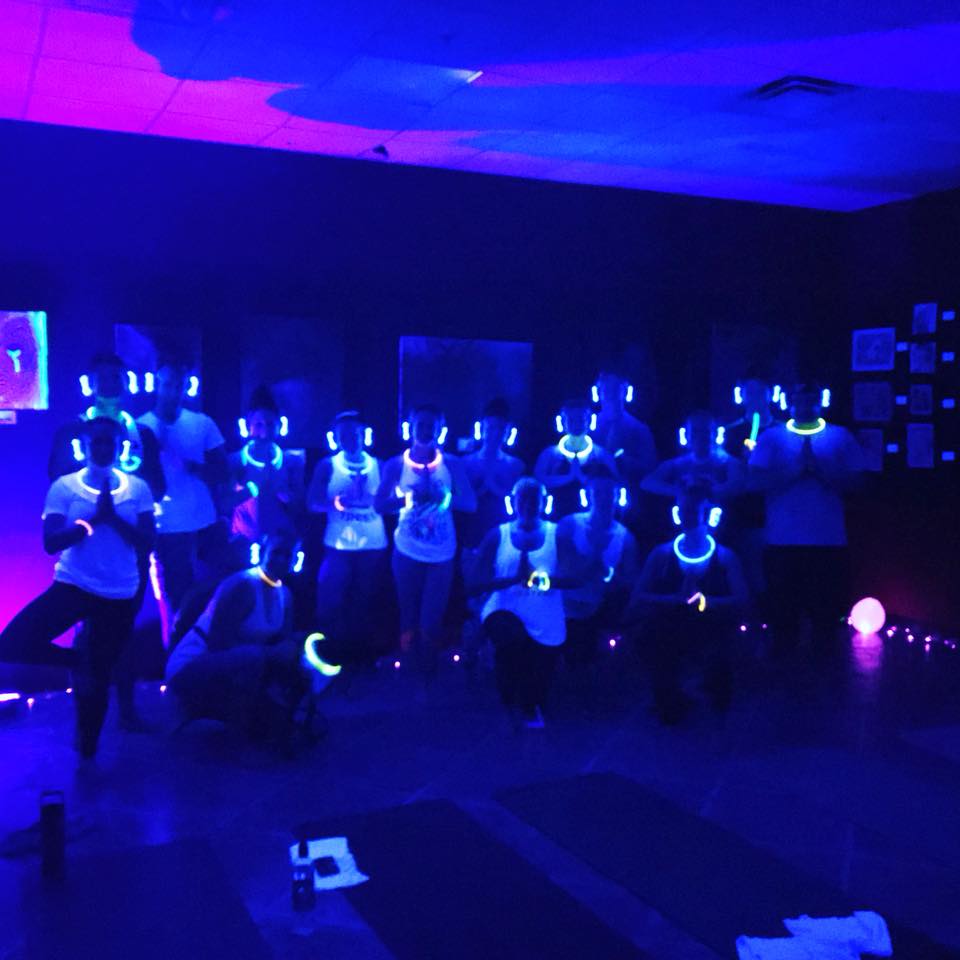 Enlighten Up! How Elizabeth Kampa Turned Grief Into Greatness with Yoga
From Sadness To Shavasana
When Elizabeth Kampa's boyfriend died unexpectedly in his sleep, it was yoga that helped her turn tragedy into triumph. Friends invited her to take classes to help boost her spirits in the wake of his untimely death. Flowing kept her off the road to depression. It wasn't long at all before she was healthily hooked. "There are things in life you can't control but you've got to just go with it and figure out how to bring positives" says Elizabeth. Yoga became her positive. "I could be myself, I could breathe again" she says. "At the end of class I'd feel so good and I couldn't believe that only an hour had passed! It was an excellent way for me to change my focus". 
Boss Babe
Originally from New Hampshire, this millenial banker now has 8 years of Tampa living under her belt. Two years ago, she found herself in a yoga class featuring Sound Off™ headphones on a girl's trip to Atlanta. Just like that, her passion was pushed to the next level. Elizabeth was amazed at how the yoga instructor's voice streamed perfectly over a curated soundscape. She credits the wireless headsets for adding another dimension on the mat.
Furthermore, she didn't want to keep this new sonic journey to herself. Elizabeth contacted Sound Off™ and purchased a few units of her own. "The headphones bring something spectacular to the practice. It's just amazing! I didn't want to wait around at the mercy of yoga teachers who decided to use them. So I invested in my own". Elizabeth practices yoga 1-3 times a week and spreads the good word through her company Enlighten U.
Enlighten U
Enlighten U facilitates yoga classes taught by Erin of Zen Ginger Yoga. Each class is enhanced with Sound Off™ headphones. Sessions are held in special locations like breweries and outdoor spaces overlooking Tampa Bay. The hour long classes include unforgettable spins like Sunset Yoga and Glow Flow With Beer.
Enlighten U is Elizabeth's counterattack on our society's draining and oft negative climate. If you're in the Tampa Bay area, enlighten up and join Elizabeth and friends at their next event!
SaveSaveSaveSaveSaveSaveSaveSaveSaveSave