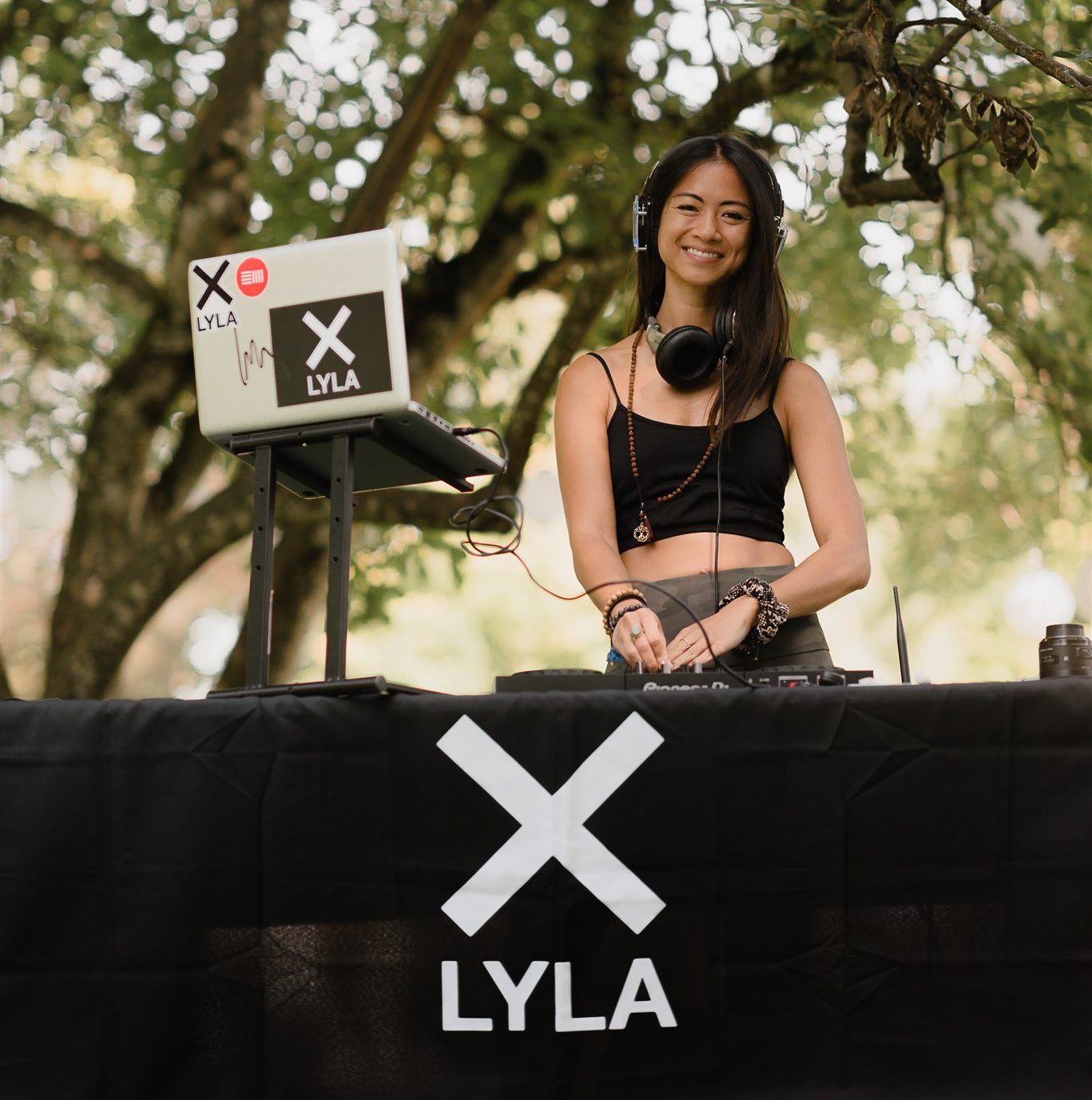 From CPA to Wellness Warrior: A Spotlight on DJ LYLA
It Was All A Dream…
DJ LYLA grew up loving music and always dreamed of being involved in the industry. But it wasn't until she moved to Los Angeles six years ago that she took the leap of faith that her dreams depended on. She started off working as an accountant while writing articles, reviews and uploading new songs as a music blogger before making a name for herself as a DJ in the nightlife and lifestyle fitness scene in New York, Miami, and Chicago. Today, she calls Munich, Germany home where she teaches yoga and DJs her signature LYLA Soul Yoga events at a variety of special events like Wanderlust. LYLA travels with Sound Off™ headphones to captivate party people and yogis alike with multi-genre dance sets and soothing, meditation soundscapes. We recently sat down with the Certified Professional Accountant turned international wellness extraordinaire to discuss how she's building a community and brand using her combined passions of yoga and music.
Plot Twist
LYLA grew up in South Florida playing the piano and the flute as a kid. She explored the electronic scene and attended concerts while attending the University of Florida, but LYLA learned how to DJ in California. She received initial pointers from a friend but perfected her unique style of the craft on her own. "I was so addicted to it, teaching myself hours before and after work. Playing and downloading music, researching equipment…I loved it" she says. LYLA developed a love for deep house, indie-electric, disco lounge and hip-hop. It wasn't long before she started pulling in requests and booking shows. Around that time, she spent a month in Rishikesh, India finally earning her yoga teaching license after years of practice. Delving deeper into the wellness scene, DJ LYLA recognized an opportunity for the booth and the mat with Sound Off after experiencing the headphones for herself. "What I saw being done with the headphones was really cool and exactly what I wanted to do with my music. I reached out to Sound Off and it just worked, which is rare. I love yoga and I love sharing it with people. Sound Off headphones are such a great concept because it gives you the best of both worlds – you can be in tune with self and the group while using them".
Souled Out
What started off as hobbies for LYLA are now helping others on their road to wellness. Her high energy has become sought after at parties, festivals and yoga studios – she even offers her own immersive yoga and music experience featuring Sound Off technology called LYLA Soul Yoga. Designed to revitalize the mind and body with flow and sound, DJ LYLA hand selects yoga instructors and designs soundscape that keeps attendees motivated from start to finish. "I'm so happy I started shifting myself toward the things that made me happier. It's crazy to see everything come together. I'm excited for what's coming next,' says LYLA. We couldn't agree more!