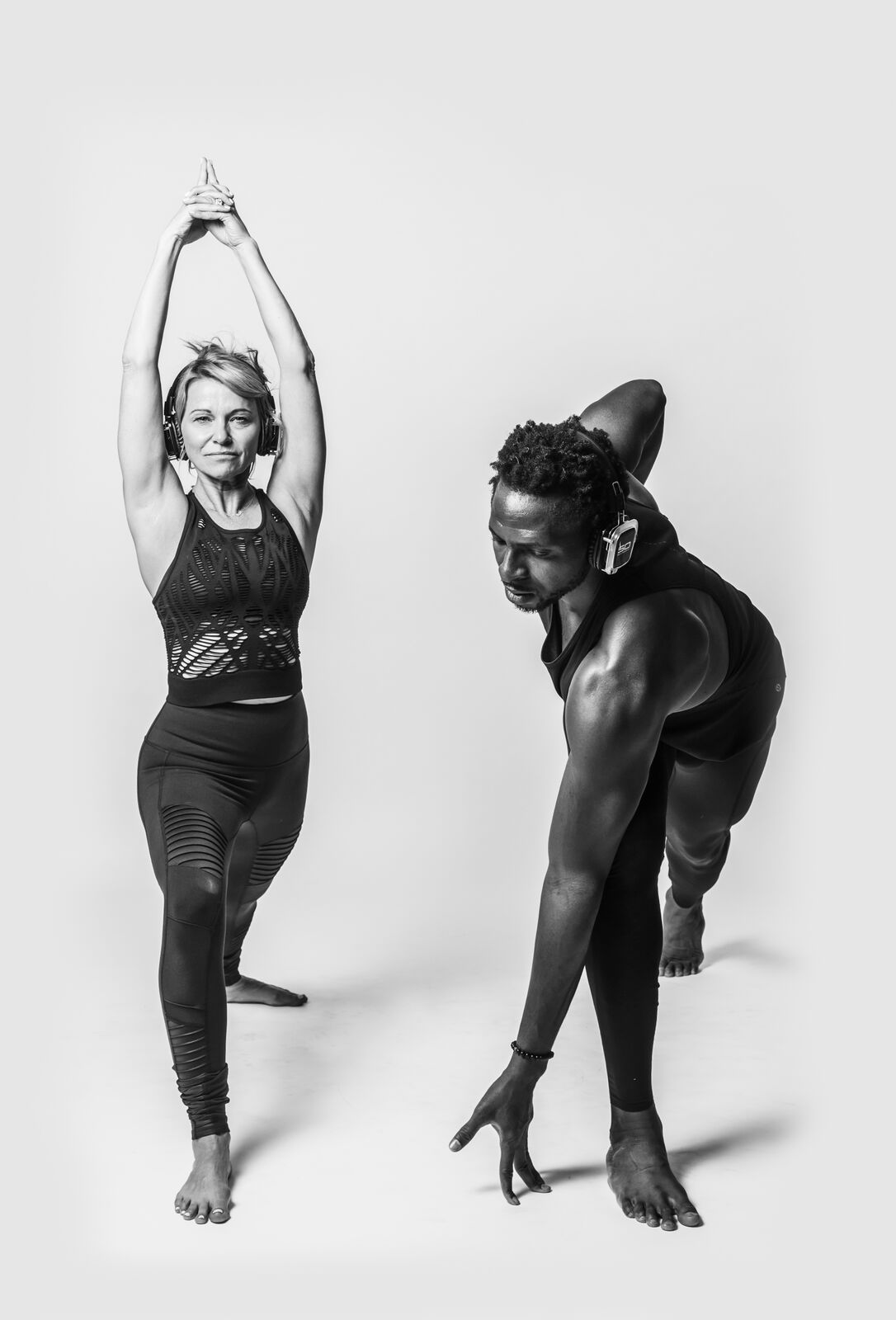 From Up-do's To Downward Dog
Debbie Penzone has been delivering her healing touch as a licensed hair stylist at Penzone Salon & Spa where she served as President for 32 years and transitioned to President and CEO 15 years ago. When her father fell ill seven years ago, yoga + meditation became her refuge, and soon after she did a yoga teacher training to learn more about the practice. As fate would have it, Debbie completed not just her 200 hour yoga teaching certification but a 6 month meditation colloquium. She was able to share what she learned and give her father the gift of breathwork and aromatherapy while he was bedridden. After his transition, Debbie used her new skills to heal. "I know so many people say it everyday, but I just had to breathe. And learn how to connect and move forward. I found that calm by diving deep into myself with yoga and meditation, " says Debbie. Today, she is the Creator and Founder of L I T Life + Yoga where she goes beyond beauty and encourages guests to find their charge.
L I T is an acronym for "learn, inspire, teach". The L I T Life + Yoga studio is a multi-sensory, wellness sanctuary equipped with aromatherapy towels, heated bamboo floors, and even light therapy. Debbie designed the space to honor the ancient tradition of yoga with a modern twist. L I T Life + Yoga offers classes like The Deep Snooze and Unplugged- a floating savasana complete with silk hammocks, binaural beats and a guided, nightcap sound voyage, respectively. Both sessions feature Sound Off headphones. Every Luminary – L I T Life's title for yoga instructor- customizes the soundscape as they see fit for each class. "I love the connection. The instructor's voice connects with each student and it just drops right into your soul. I find that when we use Sound Off, people really dial into themselves and tune out everything else. I think that's important because sometimes in yoga class, people judge themselves and others. With Sound Off, there's an intimate, cool connection with self" says Debbie. "That's what the headphones do for me". 
Be it with beauty or wellness, Debbie is no stranger to giving back. L I T Life + Yoga Fund and the Columbus Foundation offer breathwork, meditation, chair yoga, mindfulness and aromatherapy training to non-profit Directors and Presidents of organizations like the Boys & Girls Club and Safe Mission for a 12 week leadership workshop. Her mission is to help others help others. "If you can first fill up yourself and take care of you, then you'll be able to help everyone around you," says Debbie. L I T Life also offers Open Mat – a donation based yoga class where guests pay whatever they can afford to attend. "We love to give. You've got to live it. You've got to live by example. Show it, not just say it" reports Debbie. "I truly believe that". 
Want in on the magic? Treat yourself! Sign up for an all levels yoga class here.