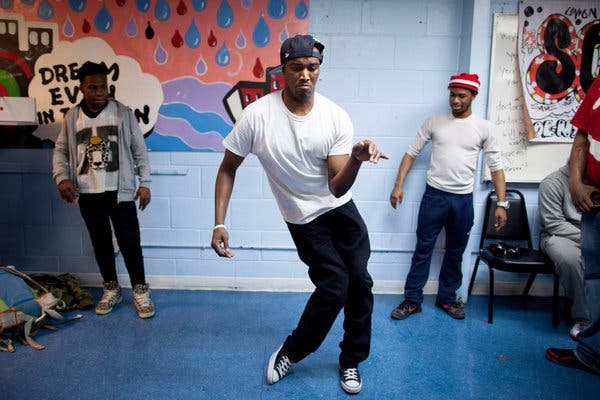 Harlem Dance Trailblazer Harnesses the Sound Off Experience for Fitness
Joe Collins—a founding member of the Crazy Boyz/Original Harlem Shakers dance crew and professional choreographer/dancer who has worked with some of hip hop and R&B's biggest names—saw more than a passing fad in the Harlem Shake. He saw a vehicle to get people together and get fit, turning the move (and others) into part of a high-energy cardio curriculum for attendees of his Shakedown F
itness sessions at Black River Dance Studios on Lenox Avenue in Harlem.
He saw another opportunity with Sound Off, whose wireless, three-channel LED headphones have been popping up at clubs, yoga sessions and music festivals in the U.S. and Asia. Event organizers want their guests immersed in the moment, which is what the Sound Off experience delivers.
Joe recently used Sound Off's Sound System at his Shakedown Fitness workout class: "First of all, I wanted to do something different. I saw the chance to do something nobody's done before," said Joe. "Second of all, I wanted to put the music right in their head."
Sound Off's wireless headphones and transmitters enable a wide range of guided physical activities, and Joe is an entrepreneur who sees the possibilities.
"People loved it and hit me up on Instagram talking about what a great time they had," added Joe. "In the future I want to offer Sound Off spinning and get people on their bikes with these headphones on. That's another thing nobody's seen before."
To find out more about upcoming Shakedown Fitness events, call 347-448-1949.