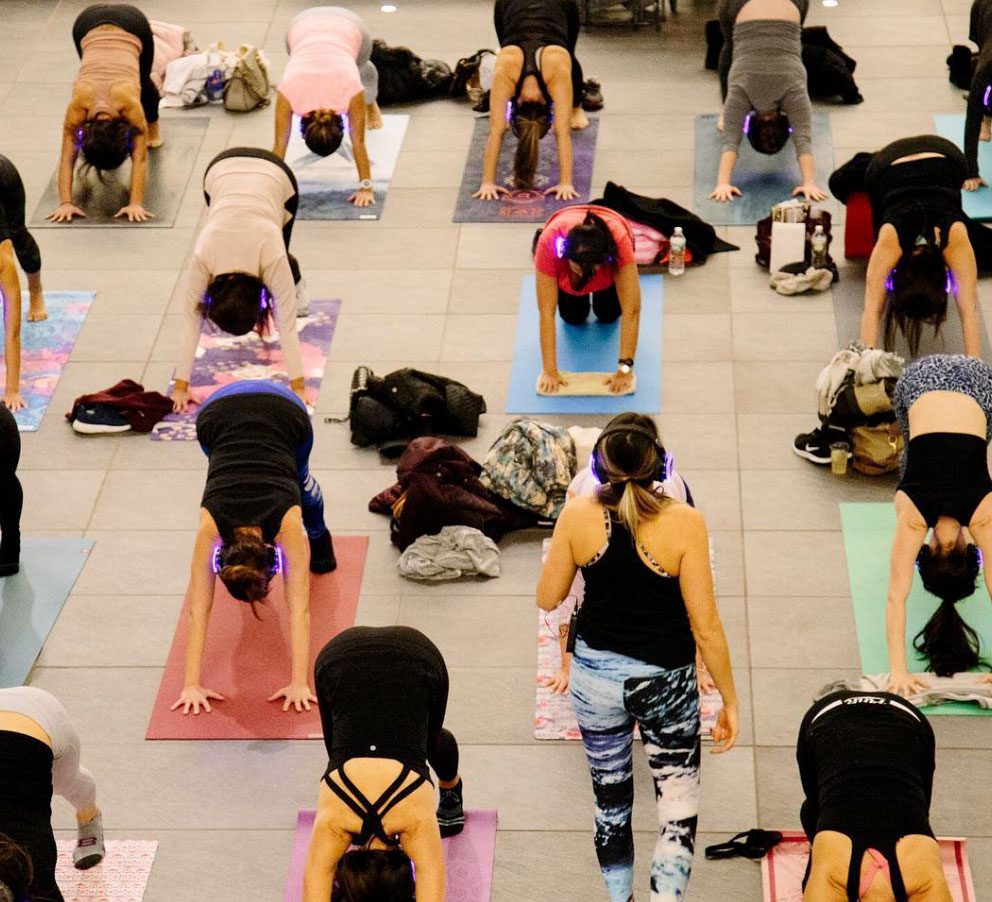 METTAMADE: Spreading Kindness One Pop-Up Yoga Class At A Time
All About the Metta
Jennifer Hansen is a physical education teacher by day and a yoga instructor by night. Either way, she's always spreading kindness. Her company, METTAMADE, is a pop-up yoga house that hosts classes all over New Jersey. The word "metta" is a Pali word meaning kindness, friendliness, goodwill and active interest in others. It's also the first of the four sublime states and one of the 10 conditions of perfection according to the Theravada school of Buddhism. "For me, it means love and a sincere wish for the welfare and genuine happiness for all beings" says Jen. "It's something you have in your heart, and something meant to be shared".
The Practice X Pratyahara
Jennifer discovered yoga in college after taking an elective. She fell in love with the self awareness it kindled and the natural release of dopamine. Jennifer dove deep into the practice. She completed her 200 hour certification and never looked back. Now, all of Jennifer's classes start with a metta meditation. Her mission is to bring awareness into the space and to encourage students to spread loving kindness from their very first moments together. Sound Off™ helps Jennifer's students maintain Pratyahara – a yogic principle that students shouldn't be distracted by noises.  "The headphones are the ultimate way to practice Pratyahara" says Jennifer. "It's absolutely phenomenal!"
Namast'ay Awhile
METTAMADE isn't a studio. Jennifer's classic Vinyasa classes are hosted in unique locations like wineries, marketplaces, and outdoor spaces. This is done to shake up any preconceived notions on how a yoga class is "supposed to look". Jennifer also works with a carefully curated collection of vendors that offer items like gemstones, malas, leggings and essential oils after class. Vendors offer another dimension of socializing and connects students with brands that compliment the yogic lifestyle. "My goal is, first and foremost, to always bring community together" says Jennifer. "I don't want my students to feel like they have to roll up their mat and run out after class. Instead, we get to know each other over a glass of wine, a beer, mimosa, or even brunch!
Sounds like a plan!  
Join Jennifer in spreading kindness one pop-up yoga event at a time.
SaveSave