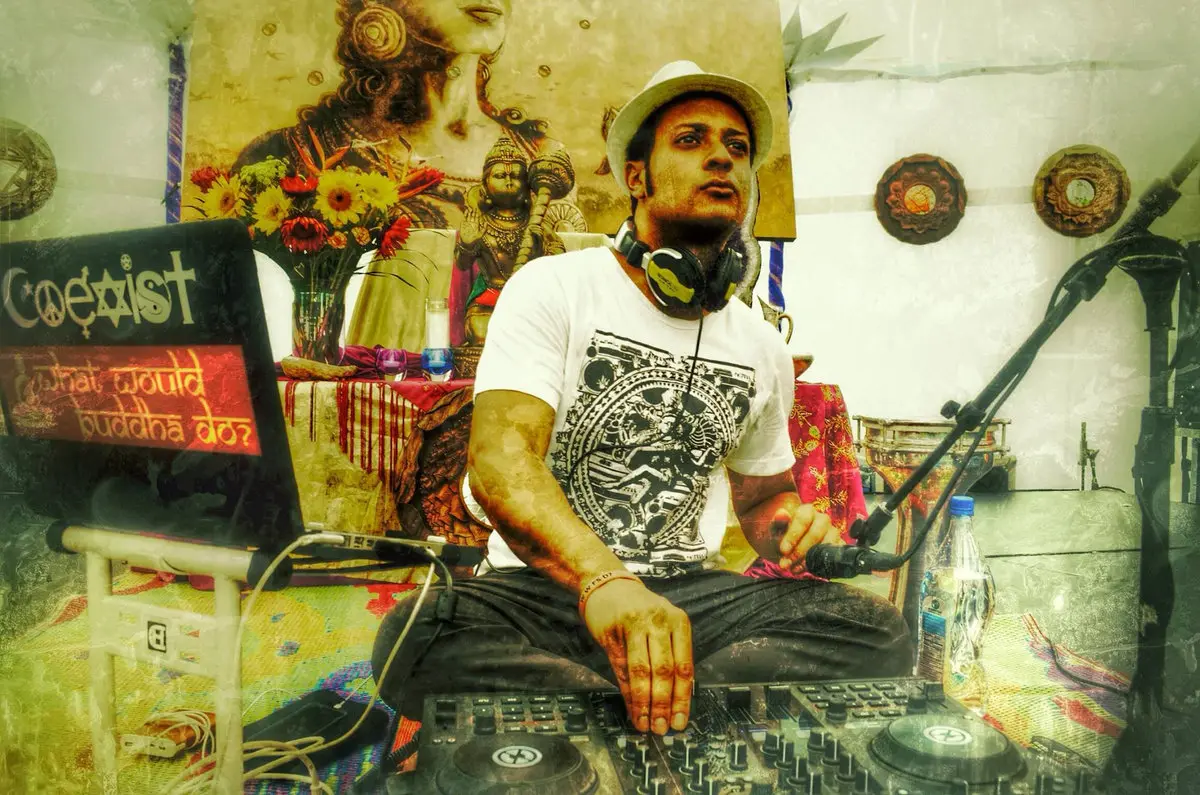 Notorious T.A.Z: Music, Yoga, and Mindful Media with Taz Rashid
Taz of All Trades
Taz Rashid is a musician, DJ, and producer who specializes in mindful music for the world of yoga and meditation. Having mastered the keyboard, piano, guitar, bass drums, didgeridoo and Native American flutes, Taz focuses on creating soundtracks that encourage awakening. He sings, leads healing journeys at fitness festivals and scores all the music for Wanderlust yoga videos. Oh and, he also teaches music production.
Purpose over Money
Taz has been a musical prodigy since the 5th-grade. Thinking money would bring happiness, he quieted his passion for music in favor of the corporate world. It wasn't long before he was fed up and dissatisfied. In 2011, Taz realized his purpose – to awaken souls with music and vision. Taking a leap of faith, he quit clocking in. He's been making music full-time since 2014. Now, he dedicates his life to creating music with purpose and empowering lives with the power of sound.
Man on a Mission
Having just closed his third summer with Wanderlust – the world's foremost celebration of mindfulness -Taz has also added teaching to his resume. He's been teaching production workshops for 3 years. He shows others how to curate juicy soundscapes for yoga classes. Taz considers Sound Off™ a major change agent while leading healing journeys. "The headphones support ambiance," says Taz. "Binaural beats arouse alpha, theta, and beta brain waves so that the listener has a deeper experience.  The headphones put them in a state of mind where they can truly concentrate. My workshops include active mediation. We work with an intention or desire for the purpose of manifesting. We also work to get rid of bad habits or to just evolve in general. My mission is to help them realize their higher callings in their life."
Looking to the future, Taz expects to create musical magic for exercise videos, mindful movies, and dive even deeper into philanthropy. Currently, 25% of his music proceeds go towards the school he's helping to build in Guatemala with Pencils of Promise.
If you would like to learn more about Taz, visit his site here. 
In the meantime, enjoy one of his full music albums with this free gift download.