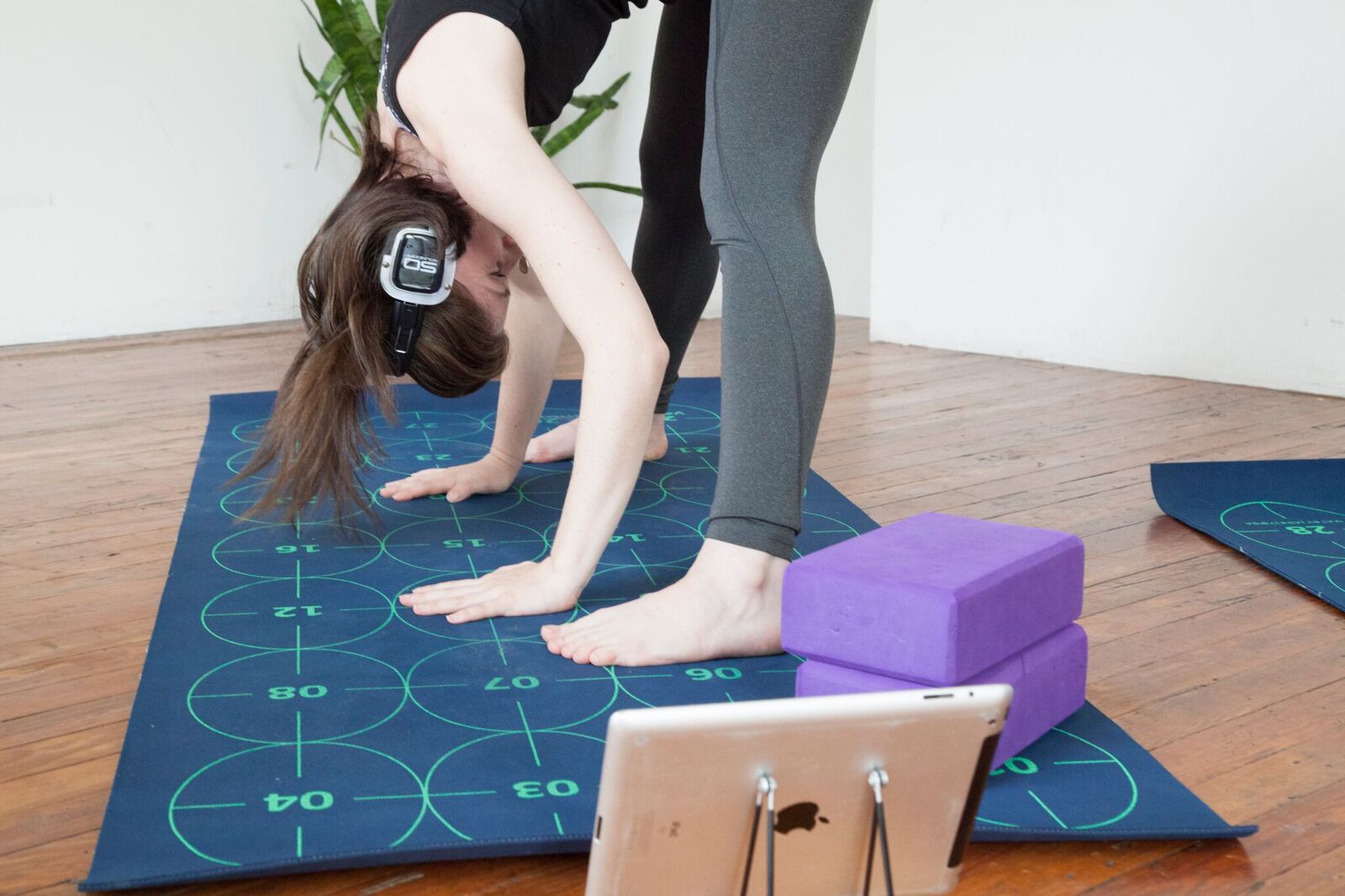 Prepare for Takeoff: Sound Off™ X Yoga on the Fly
Clearing the Air
Whether we're devastated by a delay or livid over lost luggage, the airport isn't exactly a den of Zen. Travel bans and quick-tempered security have left passengers feeling the turbulence even before take off. Recent surveys have shown that travelers experience muscle pain after air travel, waste time during layovers, and would practice yoga at the airport if they could. Elizabeth Feinstone and Avery Westlund have an app for that. These ladies have suffered the troubles of traveling and decided to do more than just groan about it. Their brand, Yoga on the Fly, brings calm to the chaos of travel.
Yoga on the Fly provides travelers with rented yoga mats, iPads equipped with easy-to-follow videos, and Sound Off™ headphones in private mini studios at the airport. With Yoga on the Fly, passengers can leave frustration behind one Om at a time.
Up, up and away
Despite being from the tri-state area, Avery and Elizabeth met while teaching yoga in Nicaragua. Both women realized the toll of flying – not only on them but also their students. They began to tailor yoga classes designed to alleviate the physical and emotional stress of traveling.  Avery and Elizabeth realized that yoga, meditation, breathing, and mindfulness would make the airport a better place. This is how Yoga on the Fly was born. After spending a year developing content and reaching out to airports, there was just one element missing. Elizabeth and Avery were looking for wireless headsets when they crossed paths with Sound Off's CEO Castel Valere-Couturier at a FounderMade conference. They tried on a pair of Sound Off headphones and fell in love. Functional and comfortable, our noise-isolating technology was just what they were looking for. Since then, Yoga on the Fly has been incredibly well received. Classes relieve stress, anxiety, and boredom in as quick as 15 minutes.
 If you would like to travel lighter with Yoga on the Fly at an airport near you, find out more here.