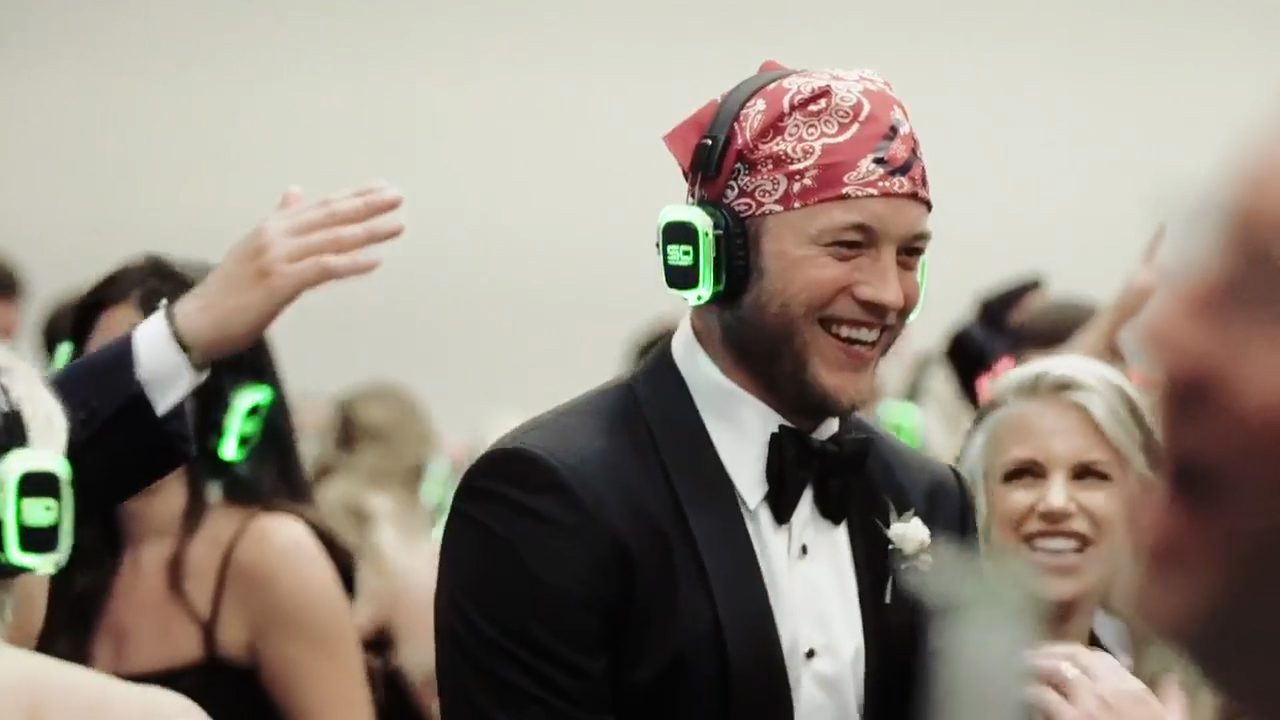 What Is a Silent Disco Wedding?
Wedding season is upon us, and more and more couples are choosing to make silent disco technology a part of their big day. 
So what exactly does that look like?
At a silent disco wedding after-party, our noise-isolating headphones keep the music in guests' ears only — no one nearby hears a thing, and venues with noise restrictions stay happy.  This gives couples the freedom to extend the celebration as late into the night as they want, while giving their loved ones a unique, memorable experience they'll talk about for years. 
Our long-range RF transmitters make a silent disco after-party possible in large or small venues, indoors or out. Each guest enjoys individual volume control and multiple channels of music, no matter where they choose to bust a move. 
In addition to an extended after-party, our silent disco technology keeps wedding guests engaged and happy in other ways, too. For example, the happy couple can host a morning-of yoga or meditation session for their best crew with our noise-canceling headphones that are perfect for relaxing and centering (read more about the zen den wellness experience here). Plus, our technology aids in ceremony accessibility, seamlessly facilitating real-time translation of vows and helping the hard of hearing catch every moment. 
It's so easy to bring Sound Off's silent disco technology to your wedding. We offer staffed service where our on-site personnel provide you with technicians, talent, and more. Or, you can choose the rental option — you'll run the show with our professional-grade equipment and setup guidance.
Want to explore further before you take the plunge?  See more about Sound Off weddings here.