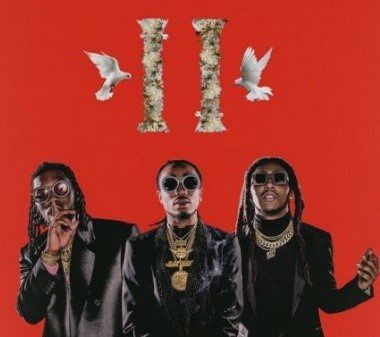 Yeah That Way: Migos Host Sound Off™ Listening Party For Culture II
'Twas a star-studded, code red affair…
Trap trio royalty Quavo, Offset, and Takeoff better known as Migos hosted their second Sound Off™ Listening Party just days before the release of their third studio album, Culture II. The project could only be heard with Sound Off headphones – making the sonic soiree a confidential one. A sea of headsets glowed in the rich color of blood against the vaulted ceilings embellished with gold and crystal at New York City's Goldbar. Chart topper Cardi B was also on the scene, no doubt in support of her new fiance, Offset.
For the Culture
The Migos arrived fashionably late in all their "Bad and Boujee" glory. Clad in bling and blunts ablaze, they kept their 15-track mumble rap miracle leak-free with our wireless technology.  Listeners enjoyed guest appearances on the album from a roster of hip-hop heavy hitters including Gucci Mane, Drake, 21 Savage, Big Sean, and Ty Dolla$ign. Dubbed "better than the Beatles" by Donald Glover, it would appear that the Migos have the Midas touch. Billboard reports that the album has debuted at No. 1 on the Billboard 200 charts less than 10 days after Culture II's release. The Migos moved almost 200,000 units in its first week of sales, outdoing their own record of 131,000 units from their last album.
Shhh!
You don't have to be a Trap God to host your own Sound Off™ Listening Party. Silence the competition and book your customized sound experience today!